As the final touches are put to the 'Late Late Toy Show' the exact details are a closely guarded secret.
Security is always tight around 'The Late Late Toy Show' set, as News2day reporter Cathal Murray discovered when he tried to give viewers a sneak preview ten years ago. But he managed to track down some young performers rehearsing for the show before being thrown out by a bouncer. He also had a few words with presenter Pat Kenny.
'The Late Late Toy Show' began in the early 1970s as a half-hour slot at the end of 'The Late Late Show', designed to give parents an idea of what toys were in the shops for Christmas while their children were supposed to be asleep in bed. It soon became a one-night show in its own right, complete with children toy-testers and performers.
'The Late Late Show' was first presented by Gay Byrne. Pat Kenny replaced Gay Byrne as presenter in 1999 and remained in that position for 10 years. The current presenter is Ryan Tubridy, who took over in 2009.
A News2day report broadcast on 28 November 2003. The reporter is Cathal Murray.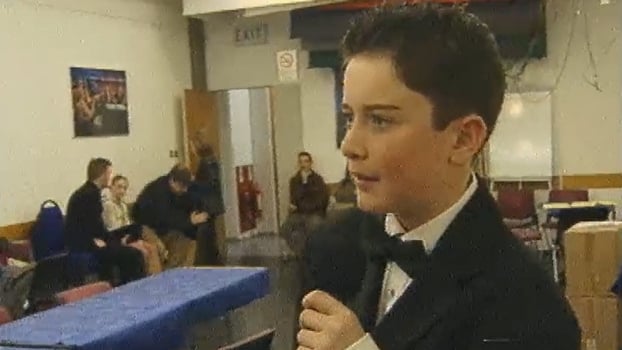 Carl Murray (2003)