Bosco makes an appearance on the annual Late Late Toy Show.
Bosco is on the show to promote the sale of Bosco dolls and tells Gay of plans to start 'The Late Late Bosco Show'.
The Bosco dolls are being manufactured in Strokestown, Co Roscommon. Thirty people are involved in the production. However, the popularity of the dolls is so high that they can't keep up with the demand.
According to Bosco, the nicest toy this Christmas is the Bosco doll.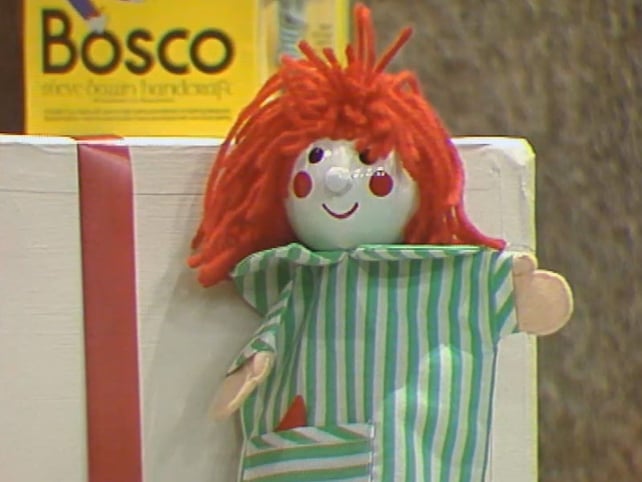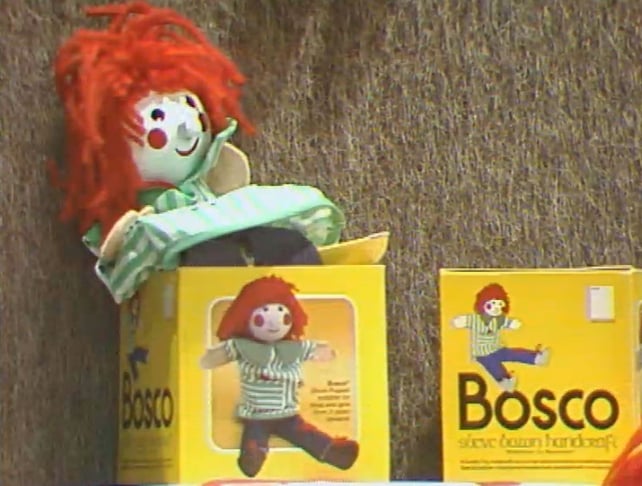 Bosco Doll (1982)
This episode of The Late Late Toy Show was broadcast on 11 December 1982. The presenter is Gay Byrne.