Another year gone, and once again we're giving our two cents on Sunday night's shindig!
Here's who/what we think will win - and should win:
Best Actress
The Nominees:
Cynthia Erivo, Harriet
Scarlett Johansson, Marriage Story
Saoirse Ronan, Little Women 
Charlize Theron, Bombshell 
Renée Zellweger, Judy
Who should win: Scarlett Johansson
Who will win: Renée Zellweger
With the never-ending controversy over Oscar snubs, it remains a mystery as to why the Academy doesn't repeat its Best Picture initiative and expand the acting categories to, say, seven nominees.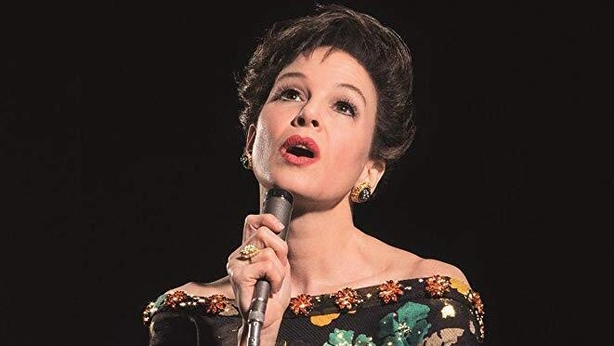 There's no mystery, however, as to who will win this year. Oscar voters love nothing more than a comeback, a physical transformation or a portrayal of one of their own, and with Renée Zellweger in Judy Garland biopic Judy they have the hat-trick.
In any category, Guild awards are always the best indicator of Oscar glory. In the case of Best Actress at the Screen Actors Guild Awards (SAGs), the winners have gone on to take the Oscar on 18 occasions since 1996 - Zellweger won the SAG award in January. She already has a Best Supporting Actress Oscar for Cold Mountain - and Best Actress nominations for Chicago and Bridget Jones's Diary - and by Monday morning Zellweger will have done 'the double'. 'Only' Ingrid Bergman, Cate Blanchett, Helen Hayes, Jessica Lange, Meryl Streep and Maggie Smith before her have won both Best Actress and Supporting Actress at the Oscars. Talk about being in the best of company... 
The wait for Saoirse Ronan continues - now a four-time nominee with three Best Actress nominations and one Best Supporting Actress shortlist to her name. She's a bit to go to catch up with Glenn Close, though - seven nominations and no win. 
Best Supporting Actor
The Nominees:
Tom Hanks, A Beautiful Day in the Neighborhood 
Anthony Hopkins, The Two Popes
Al Pacino, The Irishman
Joe Pesci, The Irishman
Brad Pitt, Once Upon a Time... in Hollywood 
Who should win: Brad Pitt
Who will win: Brad Pitt
It kind of just feels like Brad Pitt's year, doesn't it? The buzz around the actor's excellent performance as the imperturbable stuntman Cliff Booth in Quentin Tarantino's Once Upon a Time… in Hollywood has almost been eclipsed by the press around Pitt's awards season charm offensive.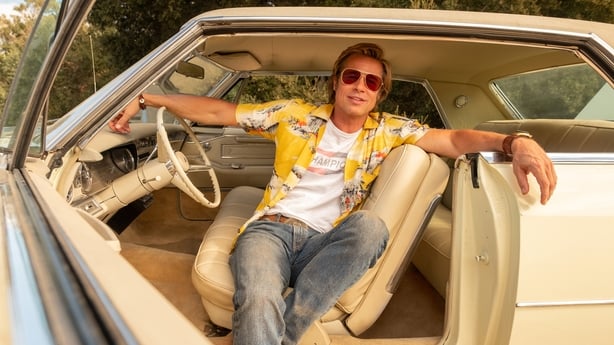 He's already picked up the Golden Globe, Critics' Choice and SAG awards for the role, the latter being quite the predictor of Oscars success. The Hollywood star went viral after wearing a name tag at the Oscars luncheon and his acceptance speeches have been pleasingly self-deprecating and amusing, earning him plenty of positive press and momentum.
At the SAGs he said of playing Cliff: "Let's be honest, it was a difficult part. Guy who gets high, takes his shirt off, and doesn't get on with his wife? It was a big stretch."
He's quite simply winning on the campaign trail. 
Best Supporting Actress
The Nominees:
Kathy Bates, Richard Jewell
Laura Dern, Marriage Story 
Scarlett Johansson, JoJo Rabbit
Florence Pugh, Little Women
Margot Robbie, Bombshell
Who should win: Laura Dern
Who will win: Laura Dern
It would be a big upset if Laura Dern isn't celebrating her first, long overdue, Oscar win on Sunday night.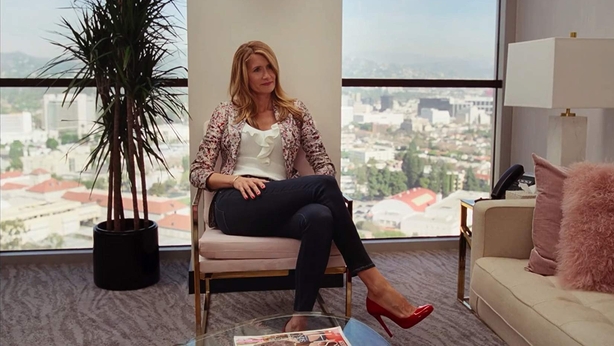 This is the acting legend's third Academy Award nomination following nods for Rambling Rose in 1992 and Wild in 2015, and her scene-stealing performance as a cutthroat divorce lawyer in Noah Baumbach's Marriage Story deserves to land her the gong. 
From the moment Dern's character Nora Fanshaw appears on screen you are hooked on her every word. One of the film's most memorable moments is Nora's searing monologue about why mothers are held to higher standards to fathers.
It's powerful stuff that's sure to have left an impression on Academy voters.
Best Actor
The Nominees: 
Antonio Banderas, Pain and Glory 
Leonardo DiCaprio, Once Upon a Time... in Hollywood
Adam Driver, Marriage Story
Joaquin Phoenix, Joker
Jonathan Pryce, The Two Popes 
Who should win: Joaquin Phoenix
Who will win: Joaquin Phoenix
As with Renée Zellweger's Best Actress win, this is another done deal.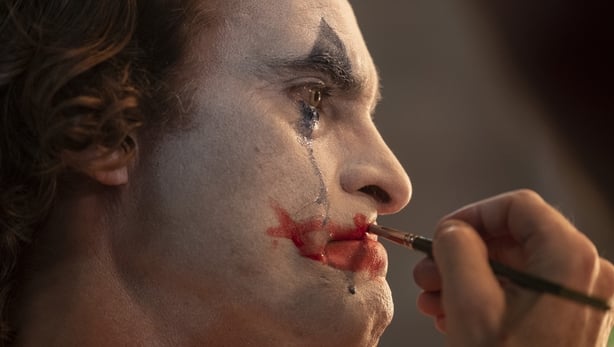 Like Zellweger, Joaquin Phoenix has won the Screen Actors Guild, BAFTA and Golden Globe awards en route to the Oscars stage. Since 1995, there have been 20 years where the Best Actor winner at the SAGs also took home the Academy Award. That will shortly be 21. 
Phoenix has previously received Oscar nominations for Gladiator (Best Supporting Actor), Walk the Line and The Master (both Best Actor). Joker is, arguably, his most memorable work to date. As Arthur Fleck - aka Joker - Phoenix made a supervillain his own in a story of a lost man's downward spiral to madness. That laugh - as sad as it was scary. 
In the epitome of class at the Golden Globes, Phoenix paid tribute to the late Heath Ledger, who posthumously won the Best Supporting Actor Oscar for his bravura portrayal of The Joker in The Dark Knight. It was a poignant moment, and we're expecting more in his acceptance speech this weekend. 
Best Original Screenplay
The Nominees:
Knives Out, Rian Johnson
Marriage Story, Noah Baumbach
1917, Sam Mendes and Krysty Wilson-Cairns
Once Upon a Time... in Hollywood, Quentin Tarantino
Parasite, Bong Joon-ho, Han Jin-won
Who should win: Marriage Story
Who will win: Parasite
Parasite writer/director Bong Joon-ho and co-writer Han Jin-won recently won the BAFTA and Writers Guild of America awards for Best Original Screenplay, and it seems likely, but not a sure-shot, that they will take home the Oscar gong on the night.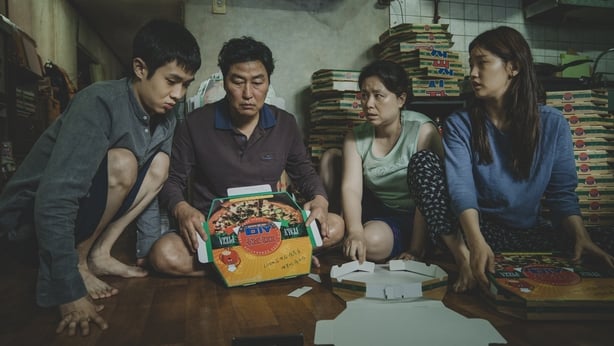 While the South Korean jet-black comedy/thriller is nominated for six Academy Awards, we don't fancy its chances in the heavyweight Best Picture or Best Director categories. It has the greatest chance here, along with being pretty much a shoo-in for Best International Film.
The scathing satire faces tough competition from filmmaking titan Quentin Tarantino for Once Upon a Time… in Hollywood - he bagged Golden Globe and Critics' Choice wins for his slightly meandering but endlessly entertaining road trip through Los Angeles in 1969.
And, of course, Hollywood loves stories about Hollywood, so this could be a hard beat for Parasite. Still, we give it the edge here.
Best Adapted Screenplay
The Nominees:
The Irishman, Steven Zaillian
Jojo Rabbit, Taika Waititi
Joker, Todd Phillips and Scott Silver
Little Women, Greta Gerwig
The Two Popes, Anthony McCarten
Who should win: Jojo Rabbit
Who will win: Jojo Rabbit
The competition for Best Adapted Screenplay seems likely to come down to Taika Waititi's Jojo Rabbit and Greta Gerwig's Little Women.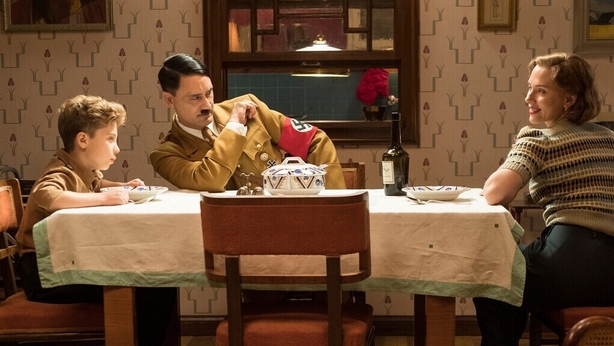 Both adaptations are radical in their own way. Waititi has taken a typically comical, surreal approach in his adaptation of the book Caging Skies by Christine Leunens. The funny and subversive satire has the New Zealand filmmaker's utterly unique fingerprints all over it, and feels very relevant for now.
Gerwig's take on Louisa May Alcott's beloved novel is also winningly original and energetic, jumping between timelines effortlessly to tell the story.
However we reckon Waititi has the edge to bag the Oscar, having previously won the BAFTA and Writers Guild awards. 
Best Director
The Nominees:
Bong Joon-ho, Parasite 
Sam Mendes, 1917
Todd Phillips, Joker 
Martin Scorsese, The Irishman
Quentin Tarantino, Once Upon a Time... in Hollywood
Who should win: Sam Mendes
Who will win: Sam Mendes
Here is an amazing statistic: the winner of the Directors Guild of America (DGA) award has gone on to win the Best Director Oscar on all but seven occasions since the 1940s! It won't be eight on Sunday night. Sam Mendes already has the DGA award; he'll soon have his second Best Director Oscar (he previously won for American Beauty in 2000).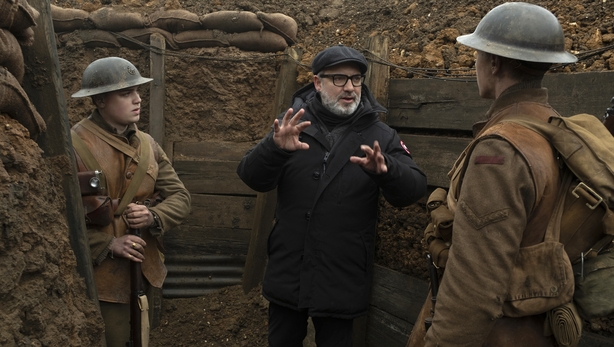 With 1917, the British filmmaker pushed the art form with a survival story that looked like it was filmed in one continuous take. Watching, you had to remember to breathe - virtuoso stuff that would make any of Mendes' peers determined to go one better.
If there is to be an upset (a huge one) it could be Bong Joon-ho winning for his savage social satire Parasite, but 1917 is more of a spectacle, and, crucially, more voters will have seen it. 
Whatever about the Academy, make sure you do right by all the directors!
Best Picture
The Nominees: 
Ford V Ferrari
The Irishman 
Jojo Rabbit
Joker 
Little Women
Marriage Story 
1917
Once Upon a Time... in Hollywood
Parasite
What should win: 1917
What will win: 1917
Last year, the Oscars once again diverged from Best Director and Best Picture going to the same film, with Alfonso Cuarón winning Best Director for Roma and Green Book named Best Picture. We can't see a split this year.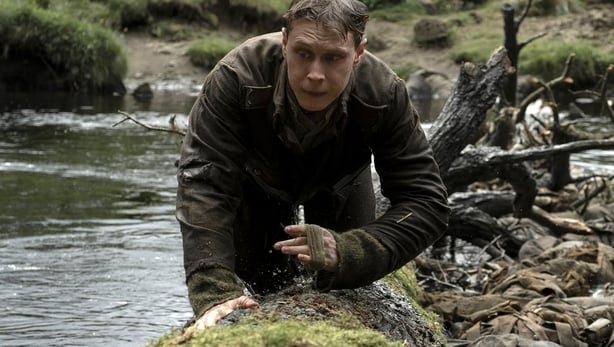 If Parasite is set to have its time on the stage with wins for Best International Film and Best Original Screenplay on Sunday, then it feels like too much of an ask for it to also win Best Picture, even in a preferential ballot.
Like Green Book over Roma, 1917 is the higher profile, more mainstream film - good omens for director Sam Mendes and co. 
Then again, we didn't see Moonlight beating La La Land in 2017...
The Oscars are on RTÉ2 and the RTÉ Player on Monday, February 10 from 9:35pm
Harry Guerin and Sarah McIntyre