With a superb cast and a zinger of a script, writer-director Noah Baumbach wrings real heartache and humour from his latest relationship movie
From the emotionally manipulative (Kramer Vs Kramer) to slapstick black comedy (The War of the Roses), divorce has long been a rich source for movie makers but Noah Baumbach really wins the house (and everything else) with this laser-sharp account of the disintegration of a marriage.
We need your consent to load this YouTube contentWe use YouTube to manage extra content that can set cookies on your device and collect data about your activity. Please review their details and accept them to load the content.Manage Preferences
Adam Driver and Scarlett Johansson have never been better as Charlie and Nicole. They are rising stars in New York's indie theatre, who are entering into the initial bargaining process after agreeing to split up.
She is a formerly famous as the star of a teen sex romp with a puntastic title and he is a revered and self-absorbed theatre producer but their love seems genuine, even as they drift apart. In fact, such is their unconventional approach to the whole nasty business of divorce that the couple naively determine not to engage actual lawyers in the whole process and think they can part while also protecting the best interests of their unruly eight-year-old son, Henry.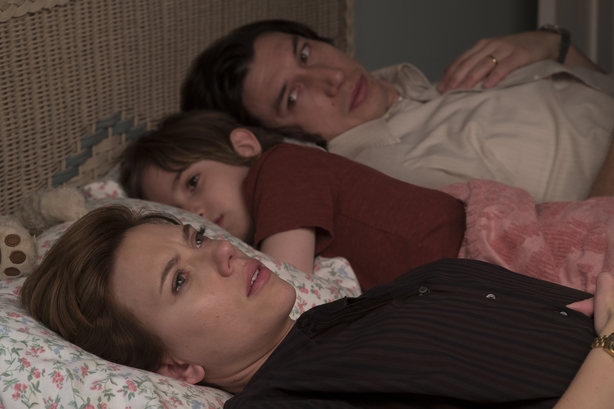 Matters become complicated when Nicole takes Henry and moves back in with her mother and sister in LA and sets about rekindling her movie career. Back in New York, Charlie finally realises what he is losing but his decision to conduct the divorce and his visiting rights with Henry coast to coast turn proceedings increasingly bitter, callous and personal.
Baumbach has based Marriage Story on his own experiences with his former wife Jennifer Jason Leigh and he is unsparing in his depiction of how two people who were once very much in love can, in slow incremental shifts, grow to despise each other.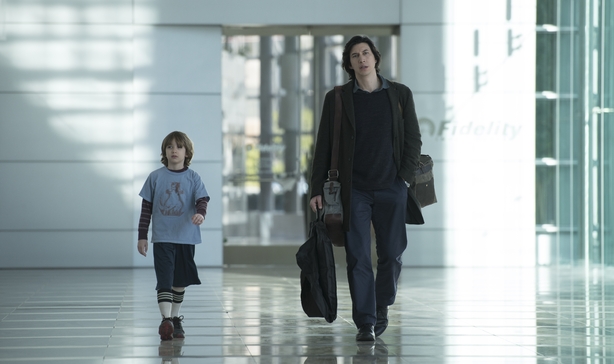 The leads are supported by a real treasure of talent. Alan Alda plays the wise and kindly Bert Spitz, an elderly lawyer initially engaged by Charlie before he chooses the clammy and loud Jay, played with gusto by Ray Liotta, to represent him. Spitz is low rent but certainly not low wattage, remarking at one point, "Getting divorced with a kid is one of the hardest things to do. It's like a death without a body." Meanwhile, hard ass Jay has a cushion in his expansive office embroidered with the line "eat, drink and remarry".  
Julie Hegarty is also excellent as Nicole's slightly bonkers but very lovable mother but in what is very much a movie about deflating the self delusions of male pride and vanity, Laura Dern shines as Nicole's smart and compassionate lawyer, Nora Fanshaw.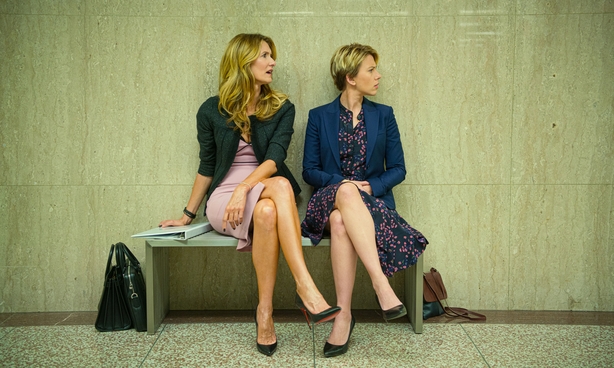 In an echo of his obvious forbearer, Woody Allen, Baumbach is also sharp about the culture clash between good old cynical New York and the preppy fantasy land of LA.  With (mostly) good-humoured ribbing, the worlds of movies, TV and - their supposedly elder statesman - theatre are all filleted equally and Charlie's supercilious attitude to the west coast may put you in mind of Alvy Singer's aversion to California when he desperately arrives into town to win Annie Hall back.
There are some scintillating quick-fire scenes and some real zingers from both sides. One showdown between Charlie and Nicole starts as teasing but escalates into a volcanic row worthy of Taylor and Burton in Who's Afraid of Virginia Woolf. There is also a hilarious mishap with a Stanley knife.
With Randy Newman composing the soundtrack and Oscar season looking good (definitely for Dern), this is a movie that balances sorrow and humour (to paraphrase Alda in Crimes and Misdemeanors, it bends but never breaks) with real style. Baumbach has already excelled at portraying family dysfunction in The Squid and The Whale and corrosive mid-life crises in While We're Young but this funny-sad emotional descent is his finest moment yet.
Alan Corr @CorrAlan2
Marriage Story is in Irish cinemas now and will be available on Netflix from December 6