With the success of recent miniseries The Loudest Voice, alongside 2018's damning documentary Divide and Conquer: The Story of Roger Ailes, it was always going to be challenging to make a big bang with another exposé of the former Fox head honcho, who died in 2017.
Written by Charles Randolph (The Big Short), Bombshell is told from the perspectives of two women who experienced firsthand the toxic atmosphere and culture of male supremacy presided over by the disgraced CEO at the network.
In 2016, Gretchen Carlson (Nicole Kidman) sued Ailes (John Lithgow) for sexual harassment, claiming she had been fired for rebuffing his advances.
The anchor, a former Miss America, kickstarted an internal investigation at the news giant and, eventually, a string of sexual harassment claims against Ailes became known, resulting in his ousting from the network with a $40 million severance package.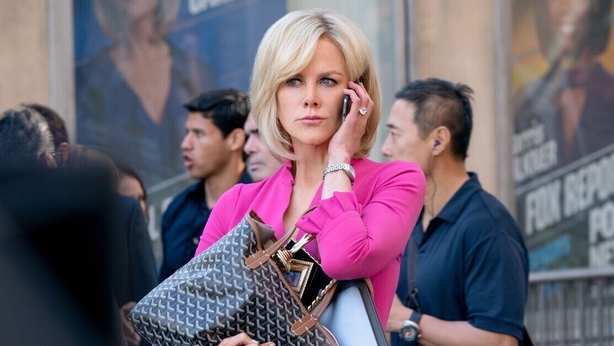 Following her public feud with presidential candidate Donald Trump at a 2015 Republican debate, controversial news anchor Megyn Kelly (Charlize Theron), who was both mentored and harassed by Republican party kingmaker Ailes, learned more about his exploitative ways and disdain for female workers.
The bulk of the 108-minute running time centres on Kelly's internal debate about whether to risk the future of her career by coming forward with her own gut-wrenching story.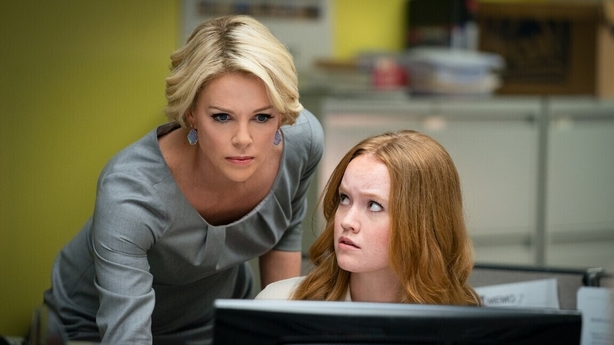 Margot Robbie plays a fictional producer named Kayla, a composite character of actual Fox employees (based on roughly 20 staffers) at the station who ventures into Ailes' lair with wide-eyed optimism that fast turns to regret.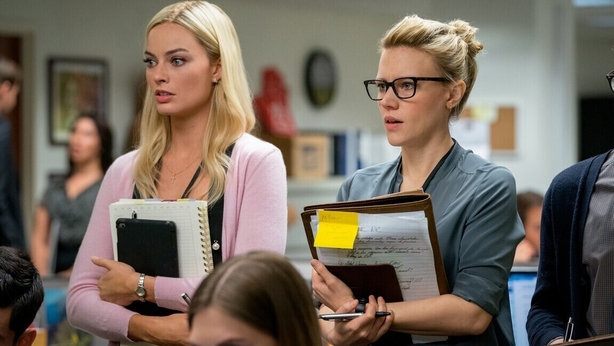 Other than a few distressing and shocking scenes - ex-employees have said Ailes installed secret surveillance cameras around Fox News offices - director Jay Roach (Meet the Fockers and Austin Powers: International Man of Mystery) doesn't delve deeper than the surface.
Bombshell covers the bases of the Ailes' scandal but the screenplay doesn't competently confront the issue of why so many women would willingly work in such an objectionable environment, even before the sexual harassment is made known.
Roach's fourth wall-breaking scenes give viewers an insight into the political workings within Fox and the antagonism that defines the place. A crash course in how its former chairman came to power is particularly disquieting.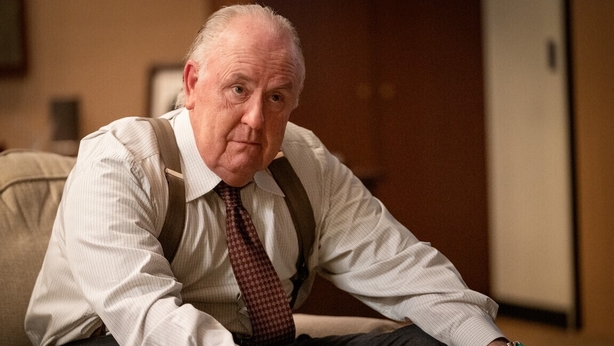 Oscar-winning makeup artist Kazuhiro Tsuji, who turned Gary Oldman into Winston Churchill in 2018 for Darkest Hour, plays a blinder, delivering Charlize Theron's metamorphosis into Megyn Kelly. Tsuji's work allows Theron - Oscar-nominated for the role - to embody the character in a powerhouse performance, rather than providing an impersonation.
Fellow Oscar nominee Margot Robbie turns in a profoundly human performance and gives the narrative an emotional arc as an "evangelical millennial" who sees herself as "an influencer in the Jesus space". It highlights the turmoil and upset that existed in the Fox offices - particularly among women.
Unfortunately, the script hasn't a notion what to do with Carlson once she has blown the whistle - but her impact is felt.
Lithgow, laden down in prosthetics, could have been a cardboard villain, but he feels alarmingly real, especially in the scenes where he declares, "Television is a visual medium" before instructing a young journalist to hoist up her skirt and showcase her legs.
Bombshell fails to dig deep enough to create an explosive piece of cinema, but it ticks along just enough to make an impact.
We need your consent to load this YouTube contentWe use YouTube to manage extra content that can set cookies on your device and collect data about your activity. Please review their details and accept them to load the content.Manage Preferences