How did a children's TV host from Pennsylvania who broadcast in his slippers and a red cardigan get Hollywood movie treatment from Tom Hanks? Because he's Fred Rogers, of course. "Fred who?", I hear you ask.
Fred Rogers was the host of the long-running American public television series Mr Rogers' Neighborhood and a cultural icon to millions of Americans.
We need your consent to load this YouTube contentWe use YouTube to manage extra content that can set cookies on your device and collect data about your activity. Please review their details and accept them to load the content.Manage Preferences
After 32 years, Fred Rogers taped his last show in late 2000, the same week I arrived in the US as RTÉ's Washington Correspondent. With George W Bush in the White House, children's television was not on my radar but, ten years and two preschoolers later, re-runs of the quirky show were obligatory in our house. 
Unlike the hectic pace of kids' cartoons, Mr Rogers' Neighborhood was calm and low-tech. His hand-made puppets and cardboard props harked back to a simpler, slower time.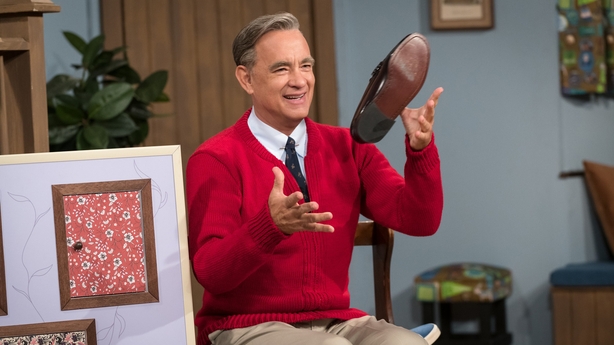 Each afternoon Rogers strode into his television house singing, "It's a beautiful day in this neighbourhood, a beautiful day for a neighbour, would you be mine?" I guarantee you, every American over the age of 25 can sing those lines.  
Fred Rogers spoke directly to camera and brought news of the people he'd met outside the set that day. Cue the taped segments with sick children, kids with disabilities, and anyone who didn't quite fit in.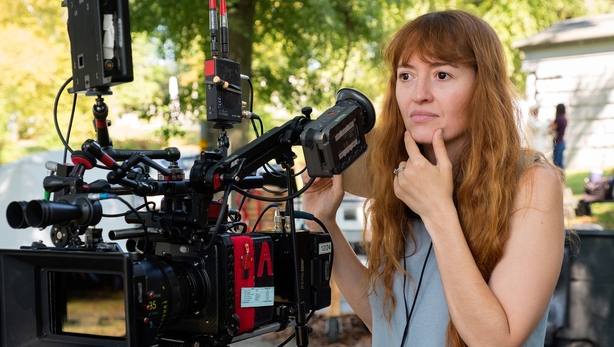 Even before Sesame Street, Rogers and his cast of puppets and character actors tackled issues like sadness and anger. The show's start in 1968 coincided with the murders of Martin Luther King and Robert Kennedy. Rogers' soft voice explained the word 'assassination' to American children and preached tolerance and kindness. 
Rogers was a bit like our own Ryan Tubridy, when Ryan gets down and chats with kids on the Late Late Toy Show. But he was also part evangelist. Rogers studied theology and on air used his talents as a music graduate to play piano and sing. Rogers fully understood the power of television to influence young minds.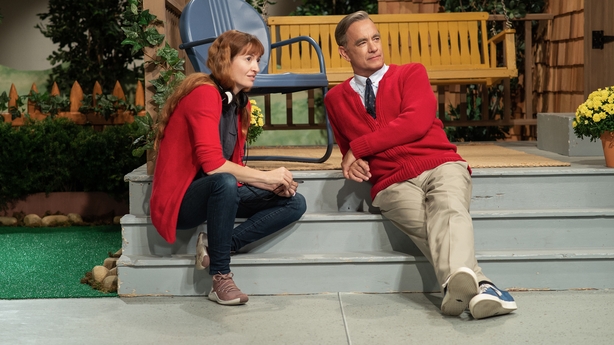 So when Tom Hanks opens A Beautiful Day in the Neighborhood by entering the television house and swapping his jacket for a cosy cardigan, there's a minute when, for me, Hanks struggles to inhabit Rogers' mild-mannered persona. But by minute two, Hanks' magic has won me over. 
Hanks initially turned down the role but was persuaded by director Marielle Heller (Can You Ever Forgive Me?) at a children's birthday party. A new mother herself, Heller wanted to recreate part of her childhood. Using surviving members of the Mr Rogers' Neighborhood production team and the original set, Heller filmed the show scenes in the original WQED studios in Pittsburgh.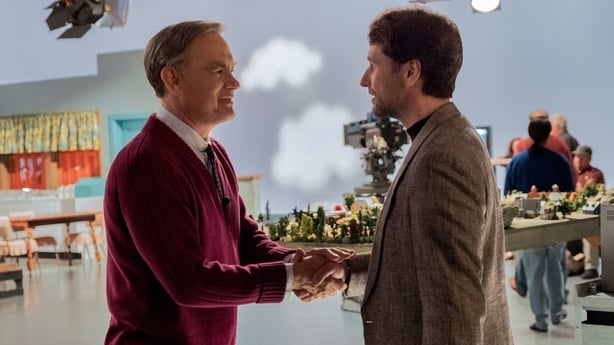 A Beautiful Day in the Neighborhood is not a biopic. It tells the true story of what transpired when a hard-nosed investigative New York journalist was assigned to write a profile of Fred Rogers. 
The cynical journo, played by Matthew Rhys (The Americans), sneers at this fluffy assignment. As he goes to meet Rogers his wife pleads, "Please don't ruin my childhood."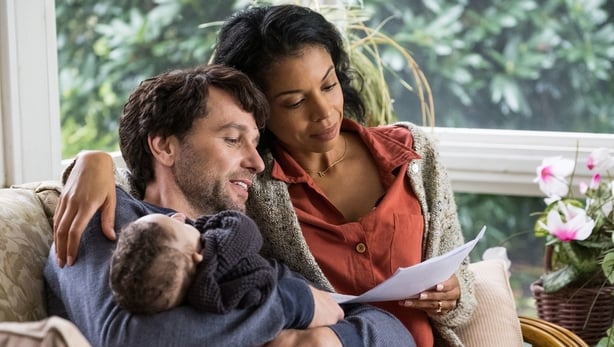 But the TV host senses immediately that the journalist is floundering in his own life and sets to work on him using a puppet called 'Daniel Striped Tiger'! 
I'm giving this little movie four stars. Irish cinema-goers unfamiliar with Mr Rogers' Neighborhood may be inclined to pass it up, but go and get a real insight into a part of America long gone. 
Fred Rogers didn't live to see the film, but it's a timely reminder that young children need someone to guide them gently through life's ups and downs. A digital device won't do that.  
We need your consent to load this YouTube contentWe use YouTube to manage extra content that can set cookies on your device and collect data about your activity. Please review their details and accept them to load the content.Manage Preferences