I was really looking forward to this. I've been a big Judy Garland fan for decades, and I guarantee that at least one of the songs she's associated with will be played at my funeral.
Add to that the reports that Renée Zellweger had put in a career-defining performance in the lead role, and I couldn't wait to see it.
Unfortunately, the reality didn't match the hype in my head.
Sure, Zellweger is out-and-out Oscar bait in the lead role, showing the camera a version of Garland that also offers a fair amount of Renée too. Unfortunately, her performance only highlights the flaws in this film. She's easily the best thing about it.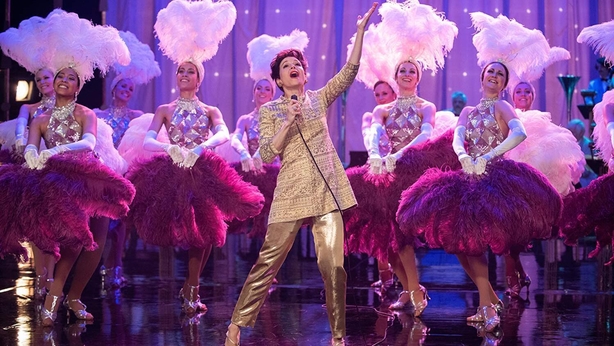 Telling the story of Garland's residency at the Talk of the Town in London shortly before she died in 1969, Judy also offers flashbacks to the dreadful treatment she endured as no more than a child, during the time she was a human ATM for MGM as she became immortalised as Dorothy Gale in The Wizard of Oz.
The film largely scratches around the surface of her tragic life, and even descends into near farce when Judy decides to go on an impulsive night out with a couple of gay fans, hopelessly trying to find a late-night restaurant in London, a town where having a pulse after 11pm was largely considered an immoral act in 1969.
That element reminded me of the scenes in A Hard Day's Night when each Beatle (bar Paul) went on a solo run. Fine in a comedy loosely based on reality, but quite superfluous in a serious biopic such as this.
Judy, for example, fails in comparison with the far more engaging Stan and Ollie, a recent biopic of the similarly fading comic stars. Now there was a film that felt much more insightful and poignant.
It also reminds me of the Hank Williams' biopic I Saw the Light, from three or four years ago. Tom Hiddleston was a great choice as the legendary country star, but the film was clichéd and hollow, a huge disappointment.
Judy's better than that, but that's not the point. It could've - and should've - been a lot better.
John Byrne
We need your consent to load this YouTube contentWe use YouTube to manage extra content that can set cookies on your device and collect data about your activity. Please review their details and accept them to load the content.Manage Preferences