That was quick! It only seems like last night that we were on the floor laughing about that La La Land-Moonlight mix-up - the best moment in Oscars history.
Now here we are, another year gone, and once again giving our two cents on Sunday night's shindig.
The Shape of Water leads the nominees with 13 nods, but will it be the biggest winner on the night?
One thing's for sure: the correct name will be in every envelope!
Best Director
The Nominees
Paul Thomas Anderson, Phantom Thread
Guillermo del Toro, The Shape of Water
Greta Gerwig, Lady Bird
Christopher Nolan, Dunkirk
Jordan Peele, Get Out
Who We Think Will Win: Guillermo del Toro
Who We Think Should Win: Guillermo del Toro
Wonder if Guillermo del Toro's Oscar will be kept in his primary abode, or the second house where he keeps all his movie memorabilia? That's a bigger question than whether he'll be the winner on Sunday night.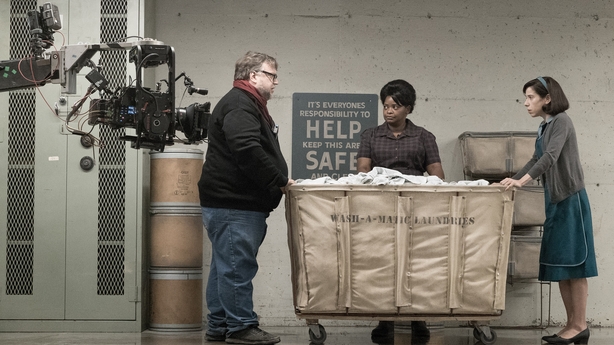 Yes, there has been some talk about Christopher Nolan winning for tension tour-de-force Dunkirk, but del Toro already has the Directors' Guild of America (DGA) Award for The Shape of Water in one of his houses, and that's the best yardstick of the lot. Since 1948, only seven DGA winners didn't need to make room on the mantelpiece for the Oscar. You can throw in brownie points galore for del Toro's film having the stronger narrative, more heart, a magnetic star who said nothing and the nods to Hollywood of days gone by.
Plus, Dunkirk came out last summer, while The Shape of Water staked its claim during Awards Season. We would be as incredulous as Michael Shannon in The Shape of Water if there was an upset here.
Best Actress
The Nominees
Sally Hawkins, The Shape of Water
Frances McDormand, Three Billboards Outside Ebbing, Missouri
Margot Robbie, I, Tonya
Saoirse Ronan, Lady Bird
Meryl Streep, The Post
Who We Think Will Win: Frances McDormand
Who We Think Should Win: Sally Hawkins
Straight off, we reckon all the acting winners will remain as they were from the Screen Actors' Guild (SAG) Awards and the Golden Globes. In any category, Guild awards are always the best indicator of Oscar glory, and in the case of Best Actress, the SAGs and the Oscars have mirrored each other 17 times in the past 23 years. The last year they diverged was in 2012 with Viola Davis (SAG Award for The Help) and Meryl Streep (Academy Award for The Iron Lady).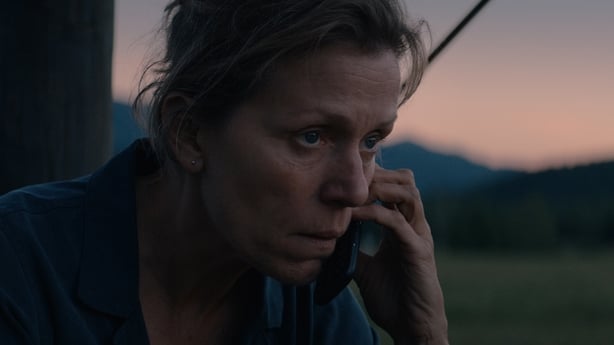 Frances McDormand is brilliant as the mother-on-a-mission in Three Billboards, but it's a testament to the strength of this category that three actresses that would win in another year - Sally Hawkins, Margot Robbie and Saoirse Ronan - are observers on the night. (Phantom Thread's Vicky Krieps should have been in there instead of grandee Meryl Streep, but that's another day's work).
We feel the most for Hawkins in The Shape of Water who powered the gorgeous fantasy-romance without saying a word. We reckon she shades it over McDormand, but a grief-stricken performance is catnip for Oscar voters, so we reckon McDormand's Best Actress gong for Fargo will have some company by Monday morning.
Best Actor
The Nominees
Timothée Chalamet, Call Me By Your Name
Daniel Day-Lewis, Phantom Thread
Denzel Washington, Roman J Israel, Esq
Gary Oldman, Darkest Hour
Daniel Kaluuya, Get Out
Who Will Win: Gary Oldman
Who Should Win: Gary Oldman
This has been a foregone conclusion for so long that it feels like Gary Oldman won in the last century. As always with the need to generate copy acreage, there was a bit of fluttering along the way in some quarters about Timothée Chalamet in Call Me by Your Name, but a 22-year-old up against a character acting colossus who was previously nominated for Tinker Tailor Soldier Spy and should have been shortlisted for, oh, five other films? Dream on.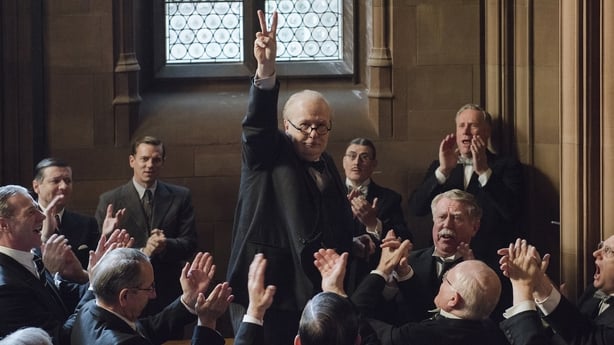 And look at the history - Best Actor usually goes to the older man. Oldman put on a few years and a fat-suit to play Winston Churchill in Darkest Hour, and if there's one thing the Academy loves more than an actor spending a year practising a voice (Oldman did), it's spending three-and-a-half hours daily in the make-up chair for a transformation (he did that too).
That's not to take away from his performance, mind. In a career with plenty of portrayals of real-life figures, Oldman's turn as the wartime leader with literally the weight of the world on his shoulders is his best. Even Daniel Day-Lewis in Phantom Thread is playing second fiddle here.
Best Original Screenplay
The Nominees
The Big Sick (Emily V Gordon & Kumail Nanjiani)
Get Out (Jordan Peele)
Lady Bird (Greta Gerwig)
The Shape of Water (Guillermo del Toro & Vanessa Taylor)
Three Billboards Outside Ebbing, Missouri (Martin McDonagh)
Who We Think Will Win: Get Out (Jordan Peele)
Who We Think Should Win: Get Out (Jordan Peele)
Bit of neck on the line here, but the more we think about it...
For a long time our money was on Martin McDonagh for Three Billboards, but after Get Out's win at the Writers' Guild Awards earlier this month we've changed our minds - even though the former wasn't shortlisted.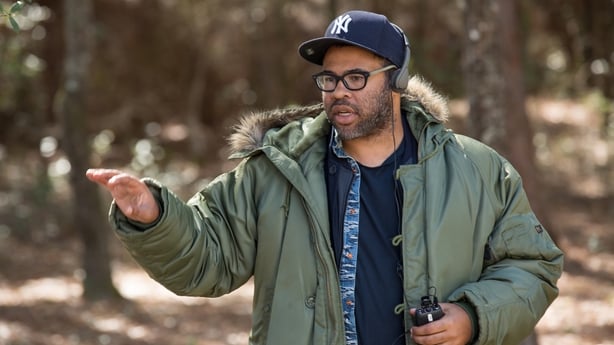 Since 1999, the Writers' Guild Best Original Screenplay winner has also won the Oscar on thirteen occasions. As we said at the time of the Golden Globes (and we were, of course, wrong!), Get Out's searing examination of race in America is too important not to win something on cinema's biggest night.
Hand on heart, we believe that writer-director Jordan Peele's ending was a cop-out (literally), but the uplift that Peele opted for was always going to give his film a greater chance of an Oscar win. It could be tight, but this looks like Get Out's year. Now, if Three Billboards was to win here, would that mean that Get Out would win Best Film? Hmmm...
Best Adapted Screenplay
The Nominees
Call Me by Your Name (James Ivory)
The Disaster Artist (Scott Neustadter & Michael H Weber)
Logan (Scott Frank, James Mangold & Michael Green)
Molly's Game (Aaron Sorkin)
Mudbound (Dee Rees & Virgil Williams)
What Will Win: Call Me by Your Name (James Ivory)
What Should Win: Call Me by Your Name (James Ivory)
This isn't tight at all. James Ivory's swoonsome script of André Aciman's source novel is magic from page to screen, and none of the other nominees is as classic as this romance.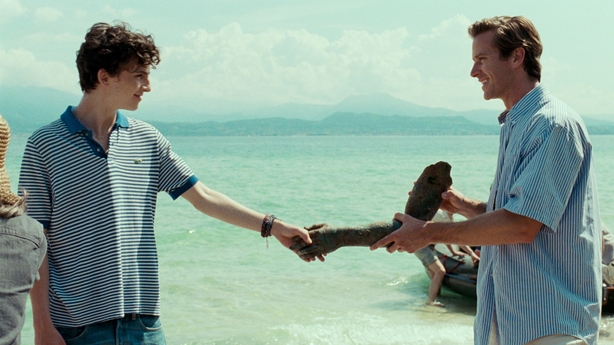 Since 2005, the Writers' Guild Adapted Screenplay winner has won the Oscar on ten occasions, so history is on Call Me by Your Name and Ivory's side. He's waited a long time for a return to the Oscars spotlight, too, having been nominated for Best Director in 1987 (A Room with a View), 1993 (Howards End) and 1994 (The Remains of the Day).
As with the acting categories, it's nigh on impossible to see an upset here. At 89(!), Ivory could be the oldest winner in Oscars history - Agnès Varda, nominated for Best Documentary for Faces Places, is a week older.
Best Supporting Actress
The Nominees
Allison Janney, I, Tonya
Laurie Metcalf, Lady Bird
Octavia Spencer, The Shape of Water
Mary J Blige, Mudbound
Lesley Manville, Phantom Thread
Who We Think Will Win: Allison Janney
Who We Think Should Win: Allison Janney
Year in, year out the supporting categories are the most interesting and, by their very nature, you're always left wanting more of all the shortlisted performances. None more so than Allison Janney's portrayal of Tonya Harding's take-no-prisoners mother LaVona Golden in I, Tonya.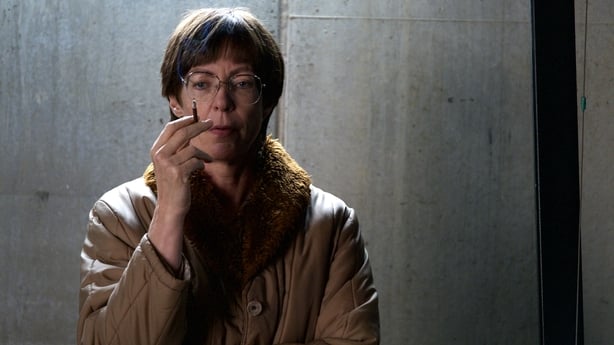 It takes some doing after playing CJ in The West Wing to bring to life your most memorable character, but that's exactly what happens here. And as brilliant as co-star Margot Robbie is as Harding, from Janney's very first scene you're counting the minutes until she appears on screen again. That's supporting gold.
Early on in awards season, it looked like Laurie Metcalf's beautiful turn as Saoirse Ronan's stoical mom in Lady Bird was in pole position for an acceptance speech on Oscars night, but Janney as a very different kind of matriarch brought the fury and stole the thunder. No doubt Janney will honour all her fellow nominees when she's up onstage, and you should do the same by making time for their work - they're all brilliant.
Best Supporting Actor
The Nominees
Woody Harrelson, Three Billboards Outside Ebbing, Missouri
Willem Dafoe, The Florida Project
Richard Jenkins, The Shape of Water
Christopher Plummer, All the Money in the World
Sam Rockwell, Three Billboards Outside Ebbing, Missouri
Who We Think Will Win: Sam Rockwell
Who We Think Should Win: Sam Rockwell
Sam Rockwell's great quote about Three Billboards at the Golden Globes was that it was nice to be in a film that people have seen. Those of us who've watched him bring the magic for the past two decades in the likes of (deep breath) Box of Moon Light, Lawn Dogs, Matchstick Men, The Assassination of Jesse James, Moon, The Way, Way Back and more are delighted he's finally getting his big night.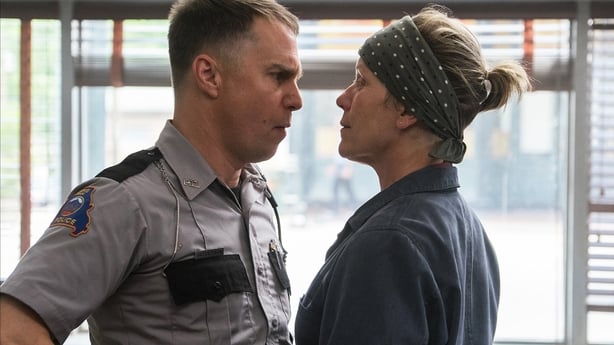 Early on, all the talk was about Willem Dafoe's low-key turn in The Florida Project, but a couple of weeks can be a long time in the Oscars 'race' and once Rockwell tore up the screen as Three Billboards' Road to Damascus racist it felt like his name was in the envelope already.
In the inevitable backlash against the film (La Land Land, meet your new best pal), there's been a lot of talk about Rockwell's redneck deputy not getting his just deserts and that awards recognition for the role is 'problematic'. But a character who does terrible things and then finds some good within himself is, oddly enough, the reason many people enjoy a drama. And as with the punters, so with the Academy.
Best Picture
The Nominees
Call Me by Your Name
Darkest Hour
Dunkirk
Get Out
Lady Bird
Phantom Thread
The Post
The Shape of Water
Three Billboards Outside Ebbing, Missouri
What We Think Will Win: Three Billboards Outside Ebbing, Missouri
What We Think Should Win: Three Billboards Outside Ebbing, Missouri
The big one.
Down the Oscar decades, Best Picture and Best Director went to the same film, but the times have been a- changing. In recent years Moonlight, Spotlight, 12 Years a Slave and Argo all won Best Picture with the Best Director award going elsewhere. And despite The Shape of Water winning the Producers' Guild Award (it has foretold the Oscar winner 19 times since 1990), this is the most unpredictable category of the lot with Three Billboards and Get Out also in with a big shout.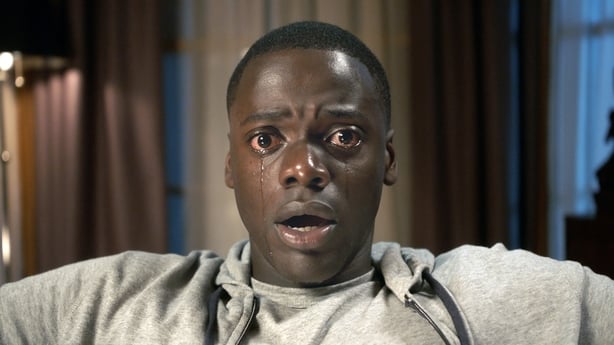 Why so up in the air? Well, Best Picture is the only Oscar category that uses a preferential ballot, so while one film could get more number one votes, it could be overtaken by a film that has a bigger share of second and third preferences. Given that Get Out came out a year ago in the US, that may count against it here. And while Guillermo del Toro is a shoo-in for Best Director for The Shape of Water, going by the Best Director/Picture splits of recent years his film won't win the biggest award of the night.

That would point to a win for Martin McDonagh's Three Billboards - especially if Get Out takes Best Original Screenplay. With the political climate in the US, it behoves the Academy needs to recognise both films, so our theory is that if one wins Best Screenplay, the other is getting Best Picture. But hey, it's only a theory.
Whatever happens, enjoy the show - and the arguments!
Watch The 90th Academy Awards on RTÉ2 on Monday at 9:30pm