Whatever about Tonya Harding feeling hard done by, spare a thought for Margot Robbie.
In another year she'd glide through awards season and scoop up every gong going. 
But not in 2018. 
Stuck behind Three Billboards' Frances McDormand and The Shape of Water's Sally Hawkins in the Oscars shake-up, Robbie ends up looking on like the rest of us.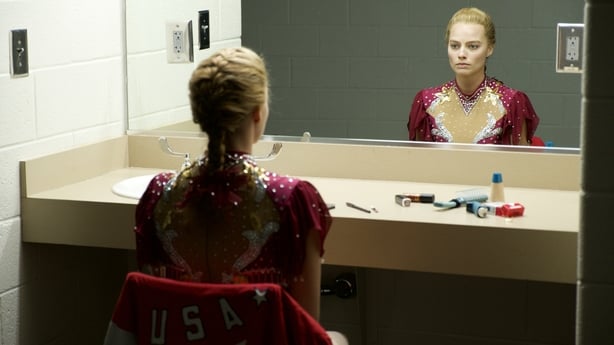 As for the Golden Globes, well - gasp - did she deserve to win Best Actress in a Musical or Comedy more than Saoirse Ronan? 
Have a watch of I, Tonya and hold up your scorecard at the end.
Based on "irony free, wilfully contradictory and totally true interviews", I, Tonya chronicles the rise and fall of figure skater Harding (Robbie). 
She went from being a relative unknown outside her chosen sport to overnight global hate figure following the 1994 attack on skating rival Nancy Kerrigan, which was 'masterminded' by her on-again, off-again ex-husband Jeff Gillooly (Sebastian Stan). 
In the (almost) quarter-century since, Harding's skating talent has been forgotten.
This caustic character study and skewed sports film puts that right, but leaves the halo back in the props warehouse.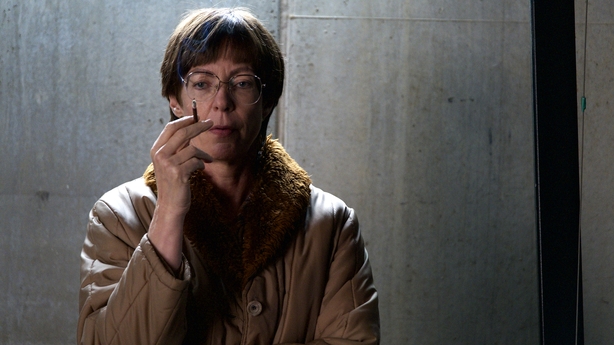 It also doubles down on career-defining performances: along with Robbie we get Allison Janney in flamethrower form as Harding's mother LaVona.
You'll be winding your jaw up after every scene.
Deemed as being from the wrong side of the wrong side of the tracks by skating's overlords, Harding's physicality was at odds with the grace the grandees wanted.
She wasn't the all-American girl; she took no prisoners; her outfits were homemade. 
She went on to become the first American woman to successfully complete a triple axel in competition. In 1991, she was US National Champion and second at the World Championships. In 1992, she was fourth at the Winter Olympics. 
All that became a footnote.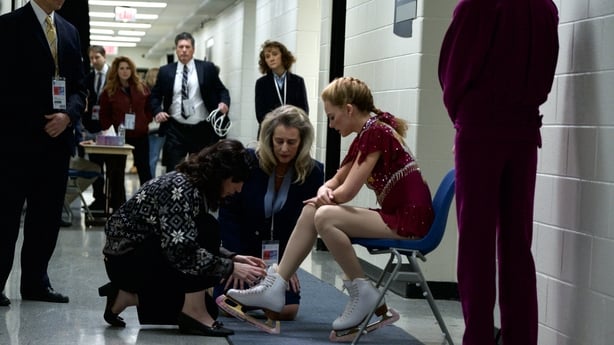 The film does a great job at showing how Harding brought her relationship rage and outsider status to the rink. Self-possession in sporting figures has rarely seemed so scary, or their private lives so troubling.
But with the black humour as thick as the ice, I, Tonya is also laugh-out-loud funny as the tragedy + time = comedy theory is proven yet again. Janney unleashes one classic after another; the fourth wall is demolished, the panto dynamic of the 24-hour news cycle finds one of its early 'stars'.
By the end, opinions of Harding will either be revised or reaffirmed. Blades of a different kind should have been taken to a couple of scenes, but that's the only marking down to be done here.
The last two weeks in PyeongChang have nothing on this.
We need your consent to load this YouTube contentWe use YouTube to manage extra content that can set cookies on your device and collect data about your activity. Please review their details and accept them to load the content.Manage Preferences