Now this is the business. Not only does The Post boast some serious Hollywood royalty – director Steven Spielberg, actors Tom Hanks and Meryl Streep – it also heaves with one of the greatest ensemble casts in cinema history.
It would be more surprising if it wasn't a cracker. But it is.
And although it's based on a true story set in the early 1970s, it also has a strong modern resonance as the behaviour of then US President Richard Nixon isn't too dissimilar to the carry-on of the current incumbent.
Indeed, it was the Trump administration that helped focus the mind of Steven Spielberg. He said that "when I read the first draft of the script, this wasn't something that could wait three years or two years - this was a story I felt we needed to tell today."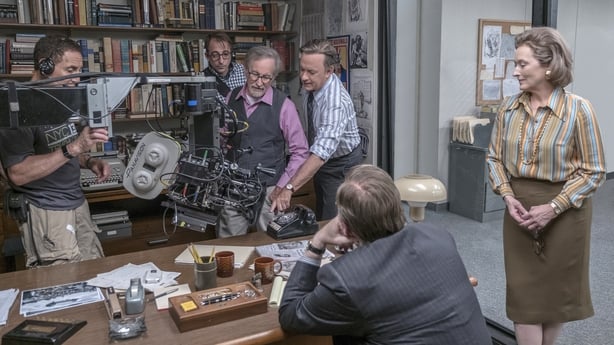 Streep stars as newspaper heiress Katharine Graham. She's a busy and unsure woman who tries to balance her social life with her responsibility as owner of The Washington Post, a newspaper she took over following the suicide of her husband.
With the Post, she often finishes second to the men in charge, particularly Ben Bradlee, the editor-in-chief, played here by the now peerless Tom Hanks.
When journalists attempt to publish and expose the Pentagon Papers - classified documents regarding undisclosed information about the involvement of the United States government in the Vietnam War - Graham has to decide whether to follow her gut instinct or bow to the misgivings of the paper's senior management.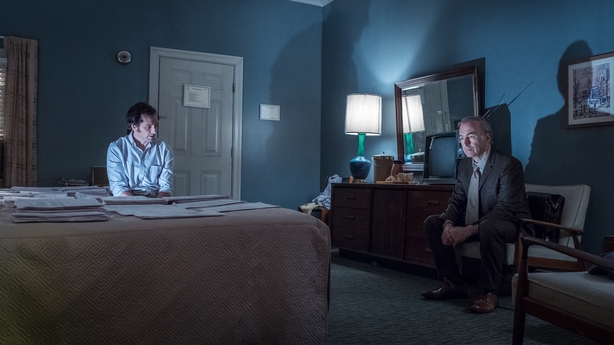 Streep is very impressive as Graham, but Hanks is even better as Bradlee, while they're both served by a marvellous supporting cast that includes Bob Odenkirk, Sarah Paulson, Bradley Whitford, Carrie Coon and loads more.
Following in the footsteps of other exceptional, newspaper-related Hollywood films such as The Front Page, The Sweet Smell of Success, All the President's Men, Ace in the Hole and the incomparable Citizen Kane, The Post is a gripping yarn.
Oh, and pure Oscar bait.
We need your consent to load this YouTube contentWe use YouTube to manage extra content that can set cookies on your device and collect data about your activity. Please review their details and accept them to load the content.Manage Preferences