An epic tale of racism and forbidden friendship in the American south of the 1940s almost comes a cropper but some excellent performances save it from misery lit grimness
This powerful if overwrought historical drama from Dee Rees will make for sobering and somber viewing in Trump's America. It is an unrelentingly grim tale of the tensions and friendships that co-exist between a noble, dirt poor black family and white newlyweds whose lives all become poisoned by a racist patriarch in the Mississippi delta.
It is full of fine performances, most notably from the great Carey Mulligan, who once again shows her talent for looking like a lost waif and then an old crone in the space of seconds, Garrett Hedlund as her dashing brother in law Jamie, and Mary J. Blige as Florence Jackson, the quietly indomitable mother who struggles against the injustices of the American south.
We need your consent to load this YouTube contentWe use YouTube to manage extra content that can set cookies on your device and collect data about your activity. Please review their details and accept them to load the content.Manage Preferences
Newly arrived from Memphis, the McAllan family find themselves having to make do eking out a subsistence on an unforgiving terrain drenching by biblical rain and floods, while subtly and not so subtly exploiting the Jacksons, a sharecropper family who live on their land.
Adapted from Hillary Jordan's novel, It is a long movie and the intrusive soundtrack of strings is overused, the sound design is curious in places, and everything is shot in over-prettified magic hour light. The device of having each character intone narration of poetic gravitas in sparse Steinbeck-like bullet points is also very grating indeed.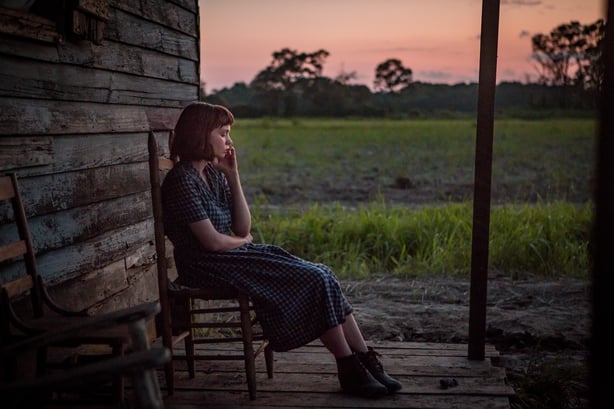 Some creaky dialogue and a disjointed plot takes the edge off the drama as it unfolds in a bleak landscape of tin houses, floodplains and rutted fields.
However, once Mudbound finds its pace as a tale of forbidden friendships amid the inhuman social hierarchy of the Jim Crow south, it builds inexorably to a far too believable climax.
Alan Corr @corralan
Mudbound premieres on Netflix on November 17