Colin Farrell has spoken about his girlfriend for the first time publicly, saying he "adores" her.
The Irish actor has been tight-lipped about his relationship with his partner, who he was first photographed with in January 2016.
Since then, Farrell and his mystery girlfriend have been spotted out and about together multiple times, most recently in October at Katie Taylor's world title fight in Cardiff, but her identity remains unknown.
During an appearance on The Ellen DeGeneres show, Farrell broke his silence on their romance when DeGeneres asked him if it was difficult to keep up a relationship with his busy work schedule.
We need your consent to load this YouTube contentWe use YouTube to manage extra content that can set cookies on your device and collect data about your activity. Please review their details and accept them to load the content.Manage Preferences
"It's hard to have anything solid in your life with any kind of consistency", he replied.
"My girlfriend, she travels a lot as well with work so often times we're two ships passing in the night but we make sure to find a port that we can, you know, rendezvous at. It's tough."
When DeGeneres then asked if she was in the "business", he said: "No, but she travels a lot in her work and works very hard."
"It's been quite awhile now", he added of the relationship.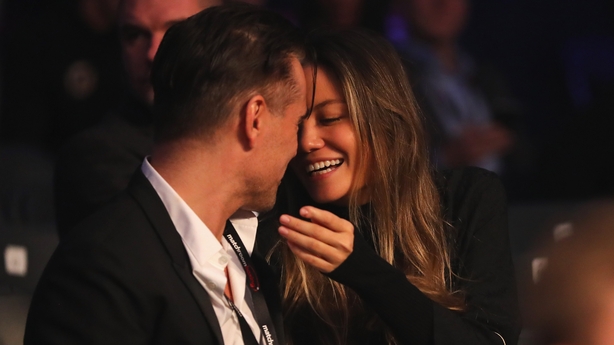 The 41-year-old actor also spoke about his two sons - 14-year-old James, who he had with his ex-girlfriend, model Kim Bordenave, and eight-year-old Henry, his son with his former partner, Polish actress Alicja Bachleda-Curus - saying he misses them "so much" when he's away working.
"Thank God for Facetime", he said.
Farrell was appearing on the show to promote his new film The Killing of A Sacred Deer. He is currently filming a live action adaptation of the classic Disney movie Dumbo.