Six months after it was rapturously received at Cannes, Colin Farrell's together-again thriller with The Lobster director Yorgos Lanthimos finally reaches our screens.
Has the wait been worth it? In many ways yes and in some no. The Killing of a Sacred Deer is a film that will divide audiences. All should agree, however, that they felt the chills on more than one occasion.
Farrell plays Steven Murphy, a cardiac surgeon who has developed a paternal relationship with Martin (Barry Keoghan), a teenager who was once his patient. As the saying goes, 'Familiarity breeds contempt'; here it breeds terror.
We need your consent to load this rte-player contentWe use rte-player to manage extra content that can set cookies on your device and collect data about your activity. Please review their details and accept them to load the content.Manage Preferences
Even with the bizarre, staccato-like delivery of lines a la The Lobster, Farrell does excellent work here as a family man whose sense of control is shattered in the strangest of ways. Nicole Kidman also enhances the CV with her turn as the wife and mother living the worst of nightmares and Alicia Silverstone has a cameo that's too good to spoil.
But, really, the most memorable 'thing' about The Killing of a Sacred Deer is Keoghan, whose mix of blue-eyed charm and dead-eyed malevolence as Martin is one of the performances of the year. In this Cronenbergesque crisis the Dubliner is king. Long may he reign.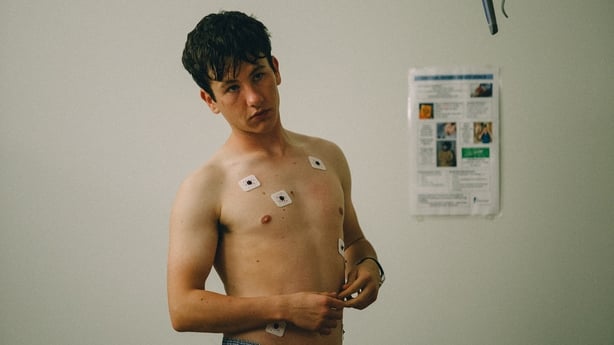 That's all the good stuff. At two hours, ...Sacred Deer often feels like a film that outstays its welcome by a good half-hour - Lanthimos didn't need to take so long to rattle viewers' cages. There's also the question of empathy, or lack thereof, with some of the characters and whether we become as emotionally involved as we should be. Mind you, maybe that says more about us than them. 
Anyone who likes their films nicely wrapped up should leave such expectations in the foyer. It's going to get Biblical.
We need your consent to load this YouTube contentWe use YouTube to manage extra content that can set cookies on your device and collect data about your activity. Please review their details and accept them to load the content.Manage Preferences