Greek writer-director Yorgos Lanthimos (Dogtooth, Alps) brings his trademark deadpan tone to his first English language feature that offers a wildly imaginative and occasionally insightful take on modern dating.
Beautifully shot in the South-West of Ireland, Lanthimos and his long-time collaborator Efthymis Filippou explore the full spectrum of relationships and societal conventions about commitment. From the get-go subjective (and terrifying) questions are raised about love and relationships - Can we still be happy if we don't find 'The One'? Do we really want to die alone? Is two really better than one?

Set in a near-future where it's illegal to be single and 'loners' are shipped off to a mysterious spa-like retreat (think of Wes Anderson's Grand Budapest Hotel), The Lobster gives singletons forty-five days to find their perfect mate or face transformation into the animal of their choice.
Unlike most of the residents who want to be reincarnated as dogs or parrots, recent divorcé David (Farrell), decides he wants to be a lobster - they've got blue blood, "like aristocrats", they can live for 100 years, and what's more he has a genuine affinity for the sea. As David and his canine pal, who is actually his brother, set out to find the woman of his dreams he befriends two other lonelyhearts - an uptight lisping man (C. Reilly) and a socially awkward limping man (Whishaw).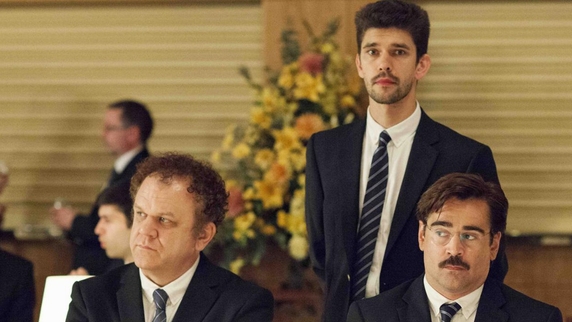 The first half of the movie is devoted to David's seemingly hopeless quest to land a life partner and is packed with tongue-in-cheek humour, while the latter half boldly switches gears as David escapes into the woods and joins forces with a rebel group made up of radicals (led by Lea Seydoux), who refuse to play by society's bizarre rulebook. It's here he meets Rachel Weisz (the movie's narrator) and the notion that love really is blind is raised.
Farrell plays his role to comic perfection and effortlessly brings the quirky and hilariously dark script to life, while short sighted Rachel Weisz gives her best performance since her Oscar-winning role in The Constant Gardener.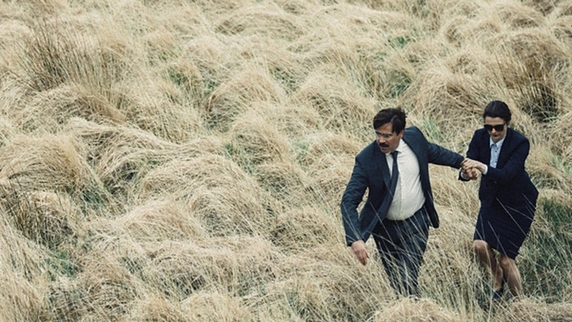 The presence of animals walking through various scenes, most notably a depressed Shetland pony, make for richly rewarding and visually empowering scenes - Co. Kerry has never looked so good.
The pacing slows down in the second half and is repetitive and drawn out in parts, but it has just enough heart to pique your curiosity.
Just like a Shakespearean play, the ending can be interpreted as romantic or tragic, but either way, the film's perceptive commentary and bold narrative will find you rushing out to renew your marriage vows or swiping right on Tinder at a rapid rate.
Do you dare to see The Lobster on your own?
Laura Delaney