Edition 238 of Century Ireland with all the news from 100 years ago.
The main stories include:
Michael Collins slain in west Cork ambush
Michael Collins, TD, Chairman of the Provisional Government and Commander-in-Chief of the National Army, has been killed in an ambush in west Cork.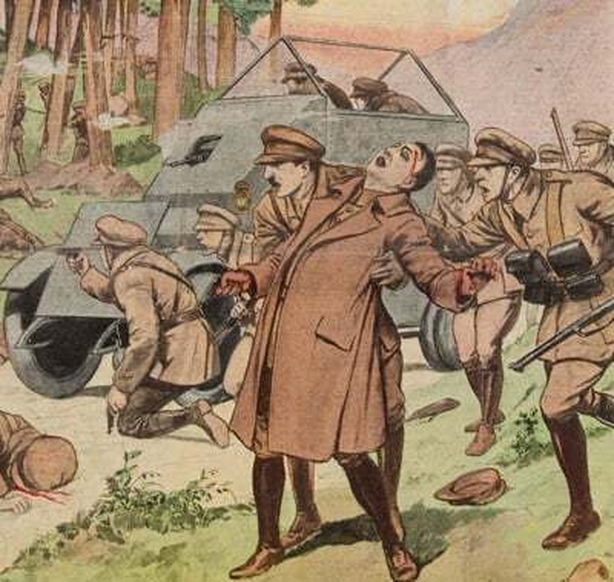 Collins loss the 'greatest blow' to Ireland in 'all her sad history'
26 August 1922
The death of Michael Collins is the 'greatest blow that Ireland has sustained in all her sad history', according to the Kerry TD, Piaras Béaslaí.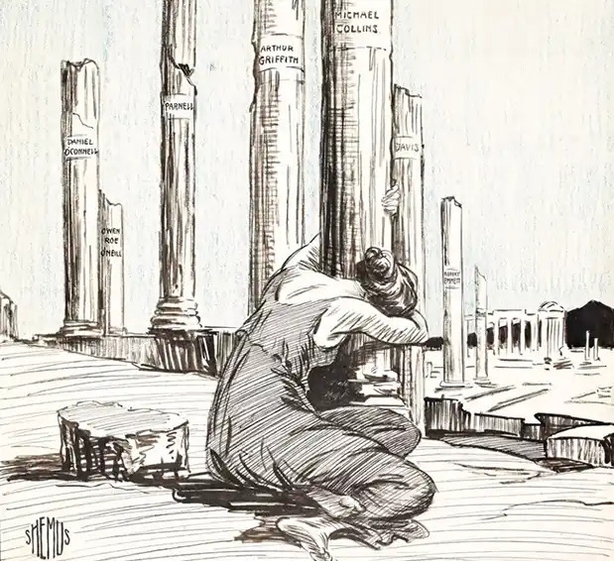 Funeral procession for Michael Collins one of the largest ever witnessed in Dublin
Dublin, 29 August 1922
After one of the largest funeral processions ever witnessed in Dublin, the body of Michael Collins has been laid to rest at Glasnevin Cemetery.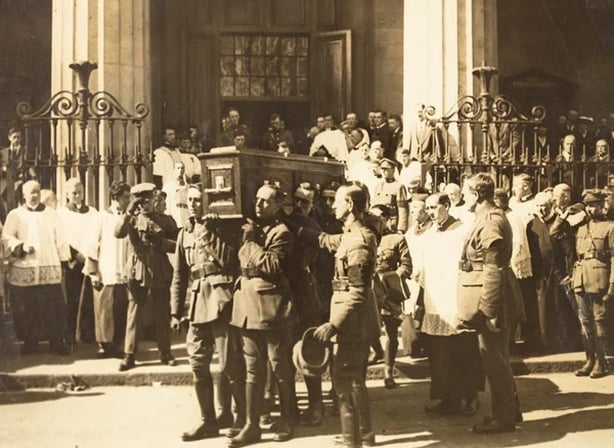 Collins's brother tells of abduction and release by Irregulars en route to funeral
Clonakilty, 25 August 1922
Seán Collins, brother of the late General Michael Collins, has recounted the story of his abduction and release by Irregulars as he made his own way from Cork to Dublin to attend his brother's funeral.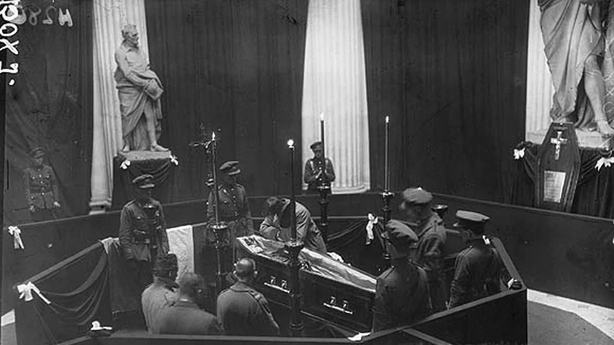 Bishop denounces recent Red Cross murders in Kerry
Killarney, 30 August 1922
The Bishop of Kerry, Charles O'Sullivan, has condemned the murder of two young members of the Red Cross during the past week as a 'revolting crime'.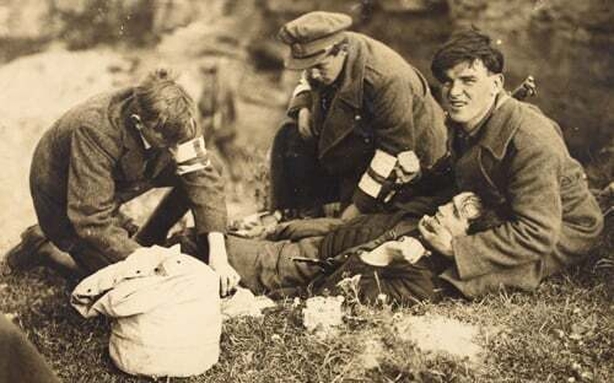 New report reveals soaring cost of living in Ireland
Dublin, 24 August 1922
The cost of living in Ireland for the 'wage earning classes' has increased by 85.2% between July 1914 and June 1922.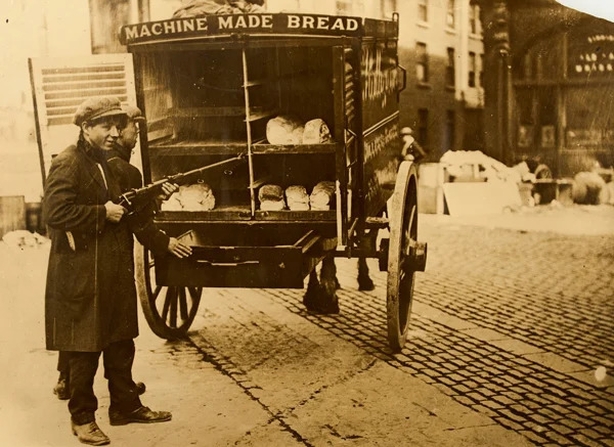 Report on Northern Irish education system regrets absence of Catholic input
Belfast, 26 August 1922
An interim report on the future of the Northern Irish education system has been prepared by the Unionist MP, Robert Lynn.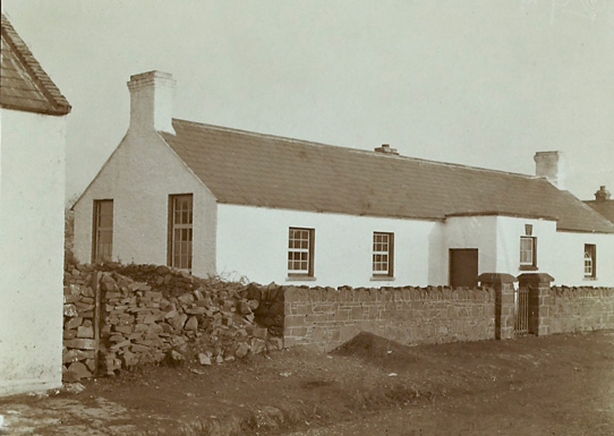 Tuam townspeople on verge of starvation as destruction of bridges prevents transport of food
Tuam, 30 August 1922
4,000 people in and around the town of Tuam, Co. Galway, are faced with starvation owing to the inability of local merchants to replenish their dwindling supplies of provisions.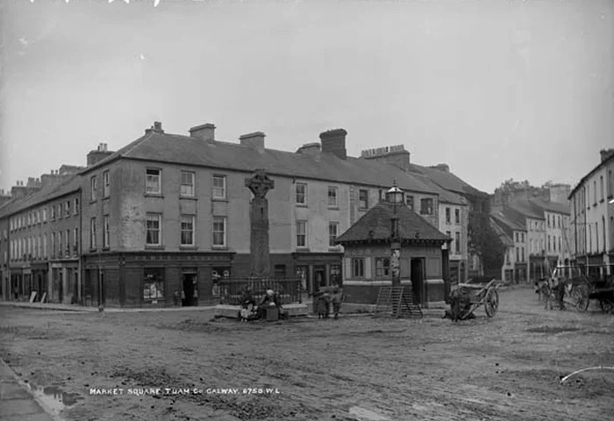 For more from Century Ireland visit rte.ie/centuryireland