Edition 218 of Century Ireland with all the news from 100 years ago.
The main stories include:
Ulster Division memorial at Thiepval unveiled
Thiepval, 21 November 1921
An impressive memorial to the Ulster regiment that fought and died in such large numbers on the first day of the Battle of the Somme, 1 July 1916, has been unveiled in France.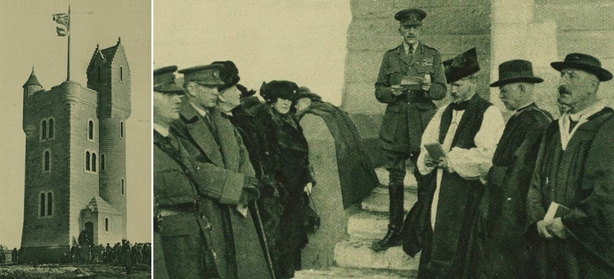 Protests grow at prison conditions as funeral held for Tadhg Barry
Dublin, 28 November 1921
A demonstration led by various women's organisations was held in Dublin yesterday to draw attention to the dismal condition in Irish jails and internment camps.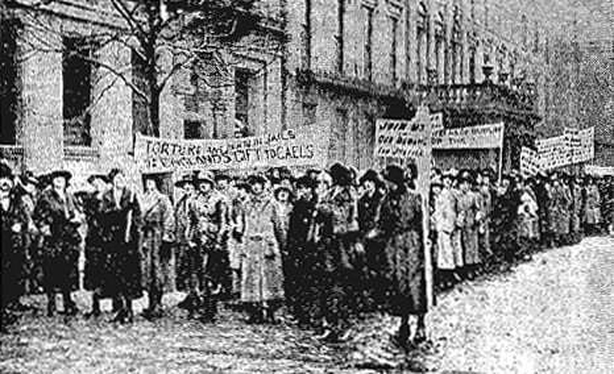 One third of Dubliners living in wretched tenements, housing meeting hears
Dublin, 28 November 1921
A recent public meeting on housing reform in Dublin has heard that one third of the city's inhabitants are living in wretched tenements.
Die-Hards defeated as Tories back principle of Irish settlement
Liverpool, 18 November 1921
The Conservative Party has voted overwhelmingly in support of a peace settlement with Ireland.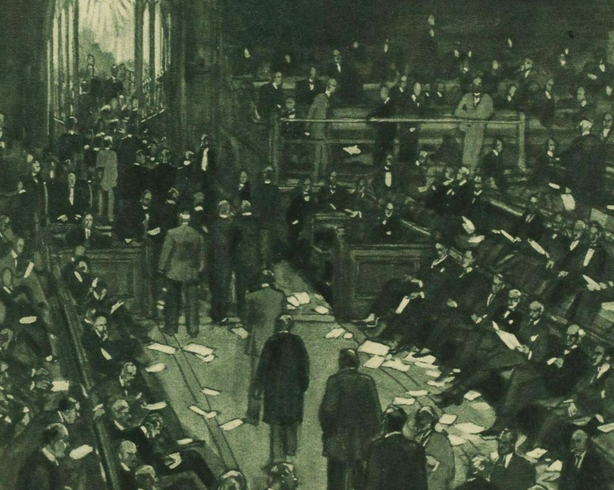 Belfast violence escalates again as Lord Mayor appeals for calm
Belfast, 28 November 1921
Belfast is in a state of chaos and confusion after days of escalating violence which has paralysed trade and led to bolstering of the police presence in the city with reinforcements from Gormanston.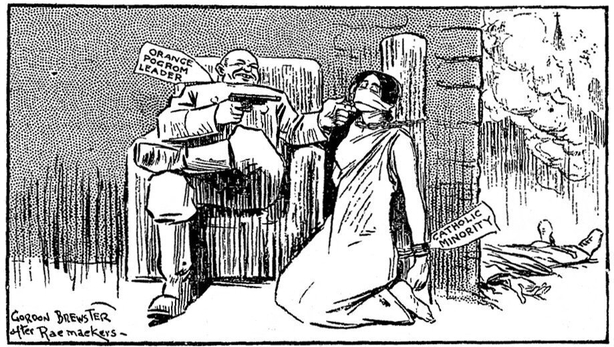 64 prisoners suffocate to death on Indian train as civil disobedience spreads
Podanur, 28 November 1921
Indian nationalist anger, which has been bubbling over into violence in the south of the country as well as a widespread campaign of civil disobedience, has been further fuelled by the suffocation of as many as 64 Moplah prisoners on a train travelling from Tirur to Podanur earlier this month.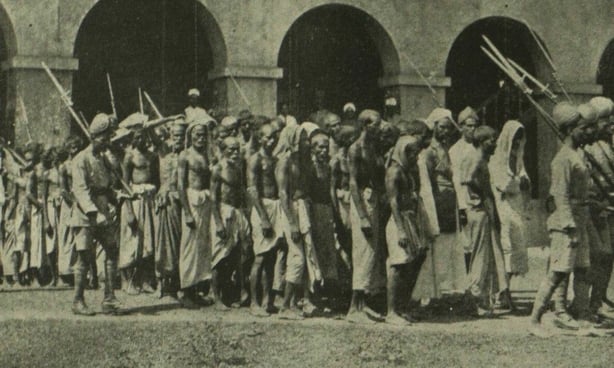 De Valera becomes Chancellor of the National University of Ireland
Dublin, 21 November 1921
Éamon de Valera, President of Sinn Féin, has been appointed Chancellor of the National University of Ireland.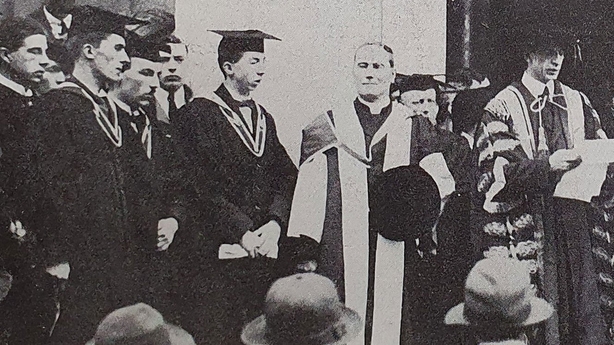 Tipperary and Dublin teams return to Croke Park on first anniversary of Bloody Sunday
Dublin, 21 November 1921
Almost one year to the day since the tragic events of 'Bloody Sunday' at Croke Park, the top Gaelic footballers from Tipperary and Dublin came together at the same sports ground to complete the fixture that was abandoned in a hail of gunfire that led to the deaths of 14 people on 21 November 1920.

For more from Century Ireland, visit rte.ie/centuryireland