Edition 214 of Century Ireland with all the news from 100 years ago.
The main stories include:
Anglo-Irish conference to begin on 11 October after de Valera accepts fresh British invitation Dublin
1 October 1921
Anglo-Irish talks to reach a settlement on the Irish question will begin in London on 11 October.
Claims that 'penal days' have returned to Belfast
Belfast, 3 Oct 1921
Conditions for Catholics in Belfast have begun to resemble the 'penal days', a public meeting in the city has been told.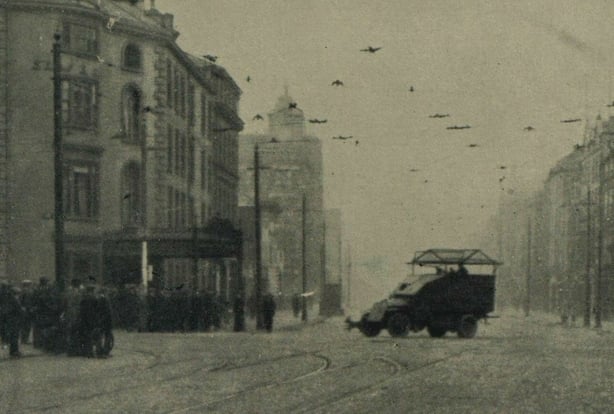 Scenes of violence in Belfast Photo: Illustrated London News, 10 September 1921
Anti-profiteering campaign to target high food prices
Dublin, 29 Sept 1921
A national campaign against profiteering is to be launched at the next meeting of Dublin Corporation.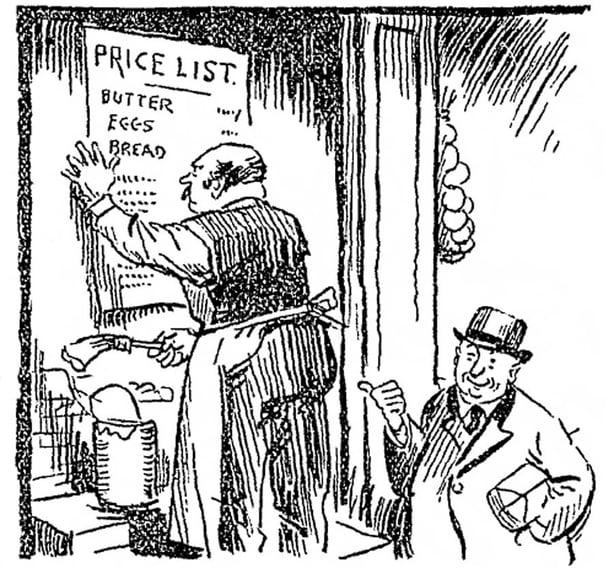 Sunday Independent, 25 September 1921
Putting up the prices: a cartoon on high prices from the Sunday Independent.
Unemployment protests continue in Britain and spread to Ireland
Westminster, 5 Oct 1921
The British government is to consider a number of measures to address the escalating crisis caused by unemployment. Measures being considered include short term loans to ease acute distress, as well as long term investment to provide increased employment and revive trade.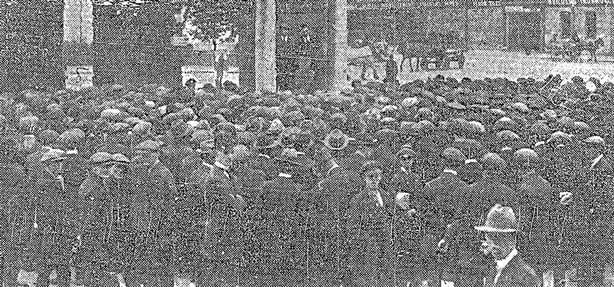 Freeman's Journal, 24 September 1921
A meeting of unemployed people at Liberty Hall in September 1921.
Archbishop Mannix hailed as Australia's 'greatest citizen' on return from overseas tour Sydney
3 October 1921
The Irish-born Archbishop of Melbourne, Dr Daniel Mannix, has been hailed as the 'greatest citizen of Australia' by the New South Wales Attorney General, Edward McTiernan.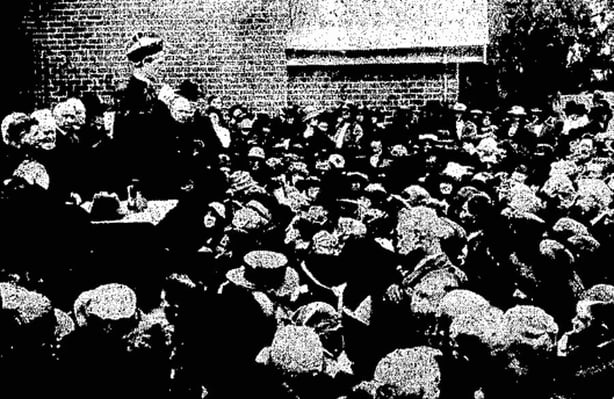 Cork Examiner, 5 October 1921
A crowd listening to Archbishop Mannix following his arrival back in Australia.
Fundraising fete for republican prisoners' dependants opens at Shelbourne Park
Dublin, 30 September 1921
Several thousand people attended the opening of a fête at Shelbourne Park in Dublin yesterday in aid of Irish Republican Prisoners' Dependents' Fund.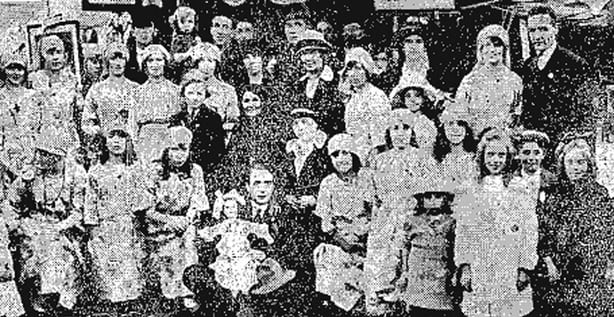 Freeman's Journal, 30 September 1921
The stall named after Thomas Whelan, who was executed on 14 March 1921.
Railway dispute ended but competition from the motor car may continue
Dublin, 1 October 1921
A short-lived railway strike has ended after a conference at the Mansion House on 30 September resulted in an agreement between the representatives of the trade unions and the Great Southern and Western Railway (GSWR) Company.
Hundreds of workers killed in German factory explosion
Oppau, 22 September 1921
An explosion at a factory in the French occupied region of Germany has resulted in the deaths of an estimated 1,500 people and the wounding of over 1,000 more.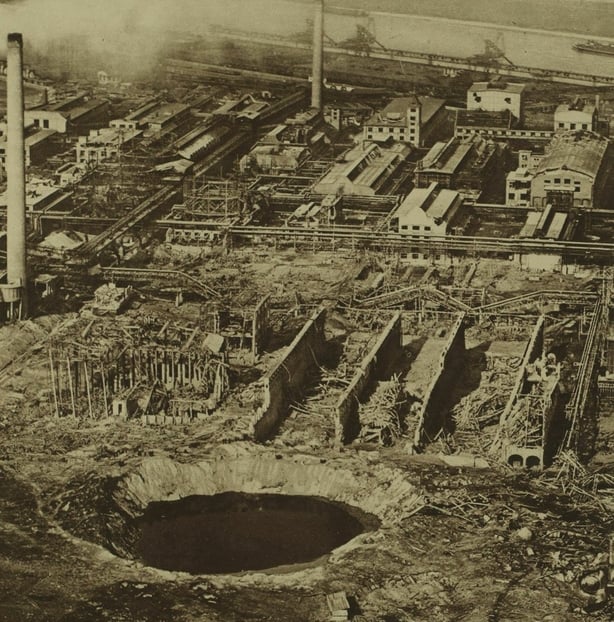 Illustrated London News, 8 October 1921
The crater caused by the explosion and the ruins of the Oppau facility from the air.
For more from Century Ireland visit, rte.ie/centuryireland