Edition 213 of Century Ireland with all the news from 100 years ago.
The main stories include:
Negotiating teams appointed as Dáil considers response to Inverness invitation
Dublin, 19 September 1921
Dáil Éireann and the British government have both appointed teams of plenipotentiaries with a view to possibly entering into peace talks in the coming weeks.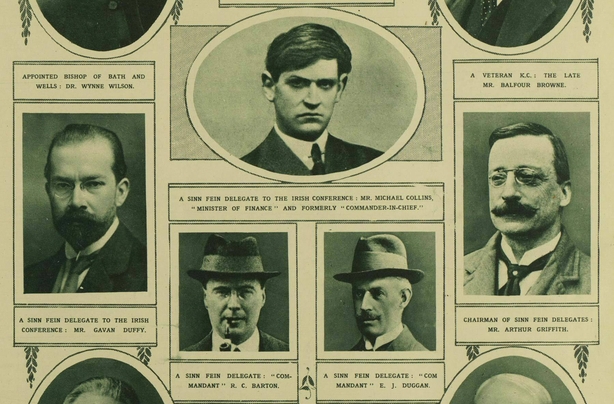 The Irish delegates Photo: Illustrated London News, 7 October 1921
Northern parliament reconvenes amid concerns with law and order
Belfast, 21 September 1921
After a period of almost three months, the Parliament of Northern Ireland resumed its sittings at the Assembly College in Belfast yesterday.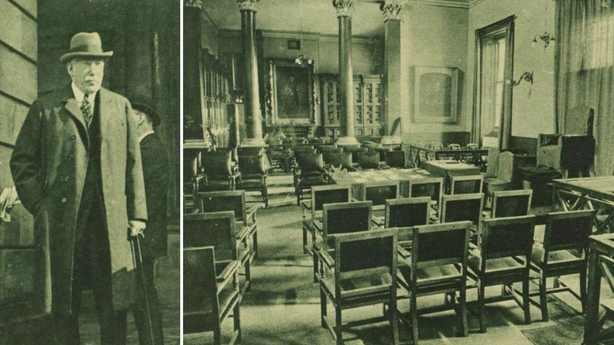 Illustrated London News [London, England], 1 October 1921
James Craig and the temporary House of Commons in the Assembly College in Belfast where the Parliament of Northern Ireland has been sitting.
Anti-partition protests gather momentum as deputations meet with de Valera
Dublin, 17 September 1921
Nationalist momentum is building behind a campaign to resist the imposition of partition on the island of Ireland.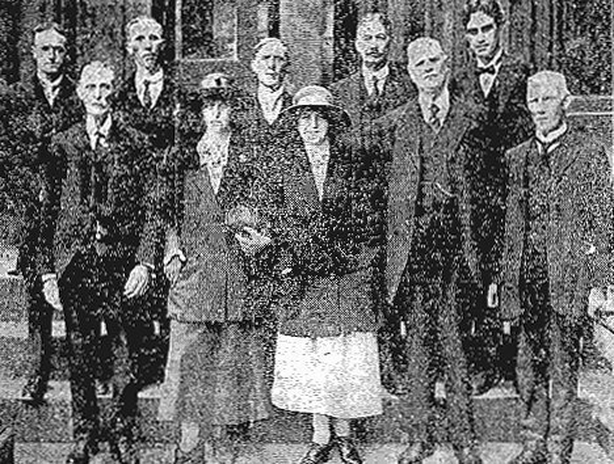 The deputation from Derry. Photo: Freeman's Journal, 21 September 1921
Michael Collins throws in ball at Leinster hurling final at Croke Park
Dublin, 12 September 1921
More than 17,000 spectators turned out in fine weather to see defending champions Dublin withstand the challenge of Kilkenny on a score-line of 4-4 to 1-5 in the Leinster Hurling Final yesterday at Croke Park.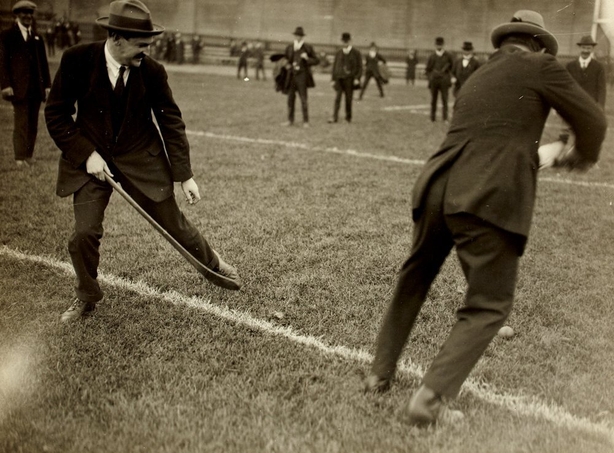 National Library of Ireland, BEA46
Michael Collins and Harry Boland playing hurling on the pitch at Croke Park, on the day of the Leinster Hurling Final.
Internees tunnel their way to freedom from Kilworth and Rath prison camps
Cork, 17 September 1921
A large number of internees held at the Kilworth camp in Co. Cork are understood to have staged a dramatic escape.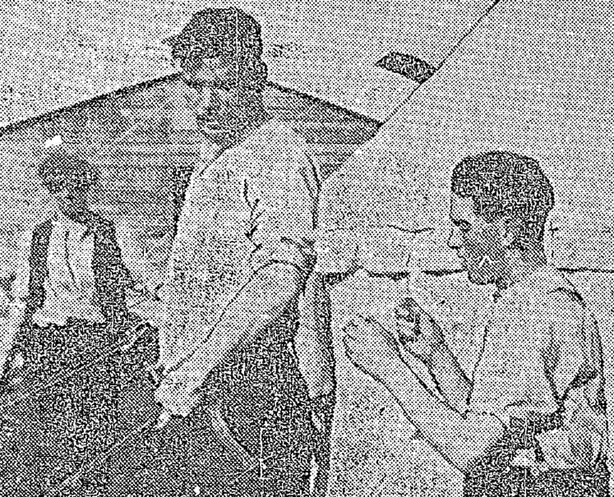 Prisoners in Rath Camp in the Curragh Photo: Irish Independent, 27 October 1921
National Library of Ireland urged to return to pre-curfew opening hours
Dublin, 15 September 1921
The National Library of Ireland (NLI) needs to urgently review its opening hours which remain as they were before restrictions were eased with the introduction of the truce.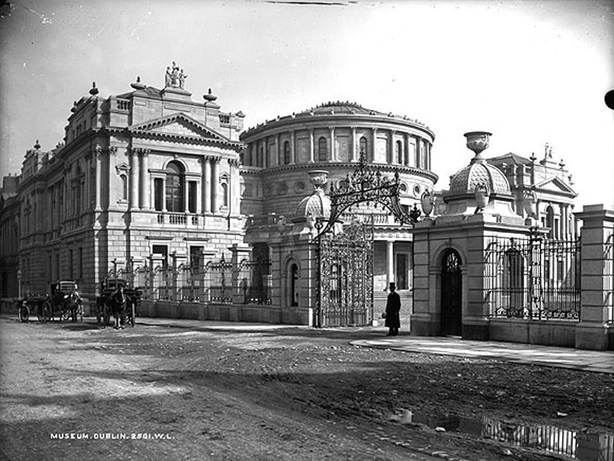 The National Library of Ireland Photo: National Library of Ireland
Over 1.5m unemployed in Britain as unrest spreads
Westminster, 13 September 1921
A British cabinet committee on unemployment held its first meeting in Whitehall yesterday under the presidency of Sir Alfred Mond, the health secretary.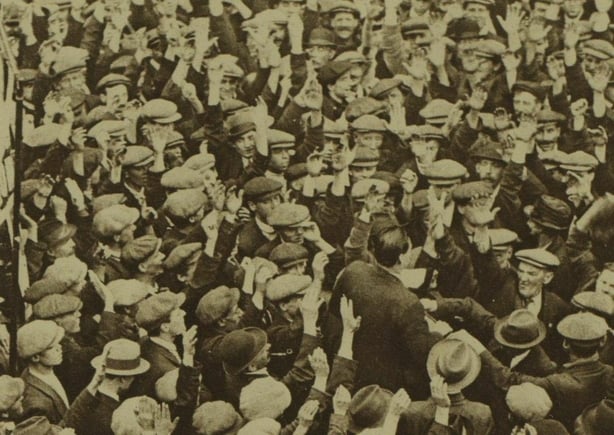 Illustrated London News [London, England], 10 September 1921
An unemployed rally in Shoreditch, London.
Film star charged with murdering actress at hotel party
San Francisco, 16 September 1921
Popular film comedian Roscoe "Fatty" Arbuckle has been charged with the murder of the film actress, Virginia Rappe.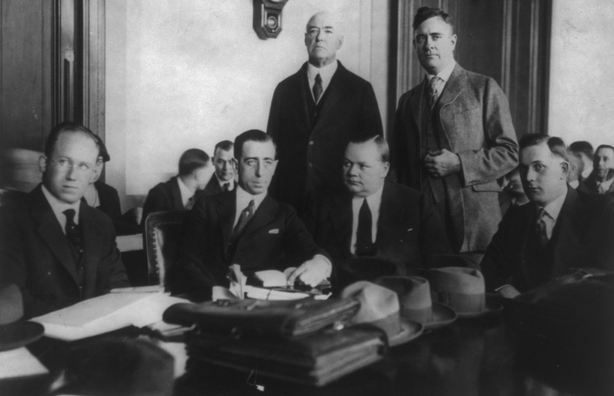 Roscoe 'Fatty' Arbuckle with his legal team. Photo: Library of Congress
For more from Century Ireland, visit rte.ie/centuryireland