Edition 216 of Century Ireland with all the news from 100 years ago.
The main stories include:
British Prime Minister to face vote of censure for negotiating with Irish republicans
London, 31 October 1921
The British Prime Minister, David Lloyd George, is to face a vote of censure in the House of Commons owing to his decision to enter into and continue with negotiations with the leaders of Sinn Féin.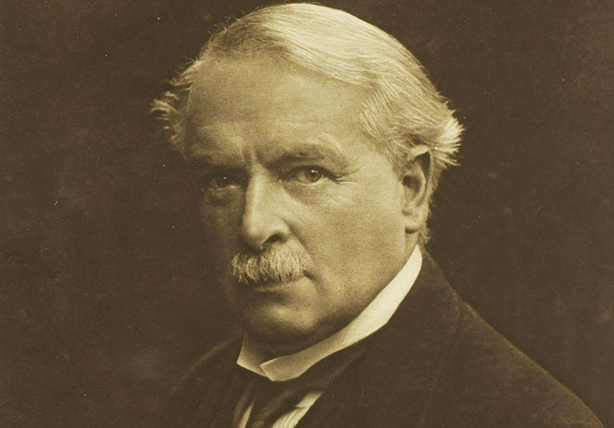 Peace conference continues despite furore over de Valera telegram to Vatican
London, 25 October 1921
The peace negotiations are continuing in London, despite tension in recent days over communications from King George V and Éamon de Valera to Pope Benedict XV. Mr de Valera had taken issue with language used by the monarch in his message to the Pontiff and responded by sending a telegram of his own to the Vatican to clarify the nature of the relationship between Britain and Ireland and the source of the troubles between the two.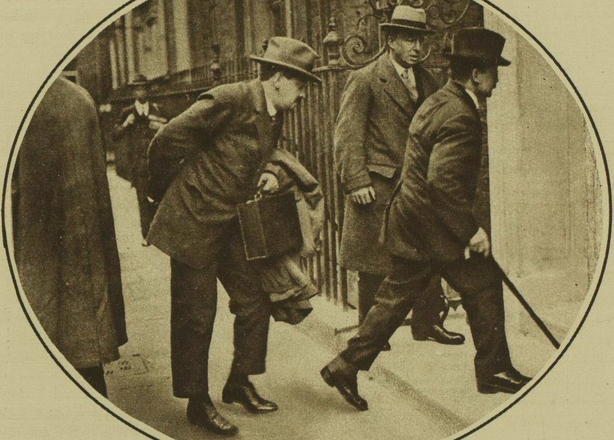 New Archbishop of Dublin addresses the evil of Dublin's housing situation
Dublin, 28 October 1921
Edward Byrne has been formally enthroned as the new Archbishop of Dublin at the Pro-Cathedral where a canonical procession was held yesterday.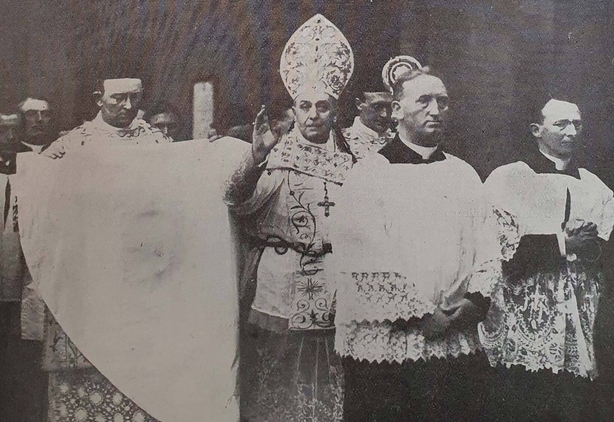 Linda Kearns and three others escape from Mountjoy Gaol
Dublin, 31 October 1921
In what is being described as one of the most sensational events in the annals of Irish prison history, four female prisoners escaped from Mountjoy Gaol yesterday. The escapees have been named as Linda Kearns, Eithne Coyle, Mae Burke and Eileen Keogh.
First anniversary of Terence MacSwiney's death marked in Cork and London
Cork, 24 October 1921
The first anniversary of the death of hunger strikers Terence MacSwiney, Michael Fitzgerald and Joseph Murphy has been marked with a solemn Requiem High Mass in the cathedral in Cork.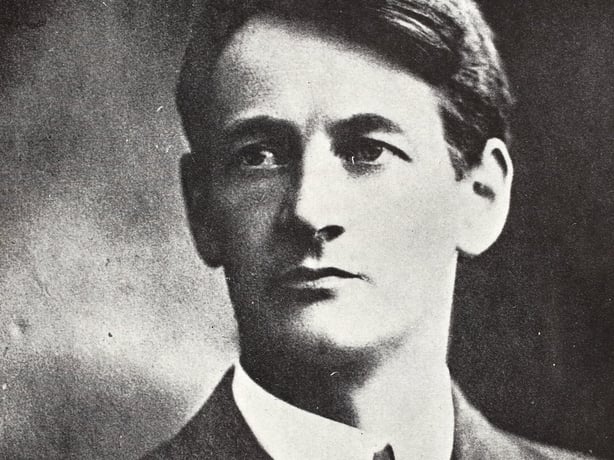 Boycott of Belfast goods 'an abominable crime'
Belfast, 30 October 1921
The Minister for Home Affairs in the Government of Northern Ireland, Sir Richard Dawson Bates, has described the boycott of Belfast goods as an 'abominable crime' and a disgrace to those responsible for the administration of law and order.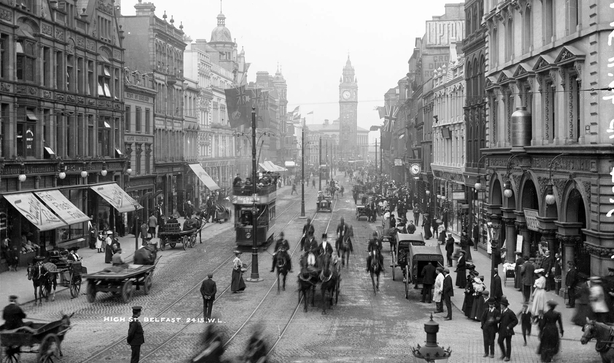 1,600 attend Sinn Féin Ard Fheis but journalists asked to leave
Dublin, 28 October 1921
Over 1,600 delegates attended the opening of the 13th Sinn Féin Ard Fheis at the Mansion House in Dublin yesterday.
Éamon de Valera, who was re-elected as the party's president, described the gathering as a 'meeting in miniature of the nation'.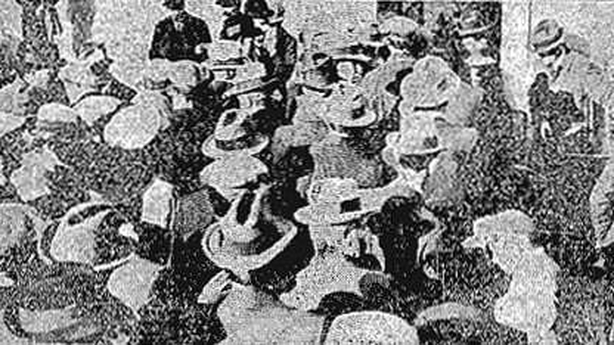 Revolution in Portugal sees Prime Minister and cabinet members assassinated
Lisbon, 23 October 1921
Portugal is in a state of turmoil following the execution of Prime Minister António Granjo along with four other members of his cabinet on 19 October. Granjo's government had been removed from office earlier that day.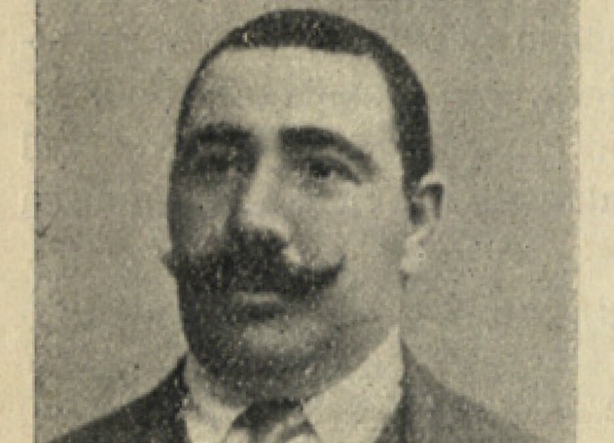 For more from Century Ireland visit rte.ie/centuryireland