Chips take the audience at the Cork Opera House to Funkytown.
From the Cork Opera House Chips feature on Best of the Bands, an hour long show broadcast on RTÉ 2. The night also featured special guests Sheeba and Brendan Grace.
Opening the programme, Chips perform 'Funkytown' written by American disco act Lipps Inc.
Chips featured Linda Martin, Irene McElroy, Paul Lyttle, Trevor England and Brian Donaghy.
'Best of the Bands' was a six week series which featured the top Irish pop groups of the time. Along with Chips, The Memories, Shaun O'Dowd and Dingaling, Tweed, The Miami, and Colm Hughes and the Paddy Cole Superstars also featured in the show.
This episode of 'Best of the Bands' was broadcast on 5 April 1981.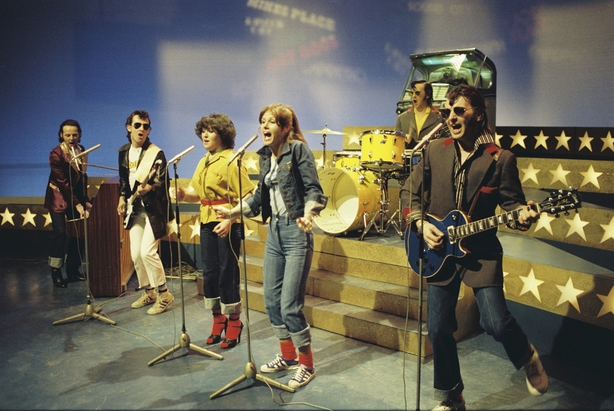 Chips on 'The Likes of Mike' (1977). Photo by Ronan Lee