Planxty perform their version of an English folk song 'The Blacksmith' at the Pavilion Theatre Dún Laoghaire.
Tonight's guests on 'Pavilion Folk' are the highly successful and much loved traditional Irish group Planxty.
The band consists of Donal Lunny, Andy Irvine, Liam O'Flynn and Christy Moore.
The band performs the traditional English folk song 'The Blacksmith' with Andy Irvine on vocals along with a Bulgarian tune.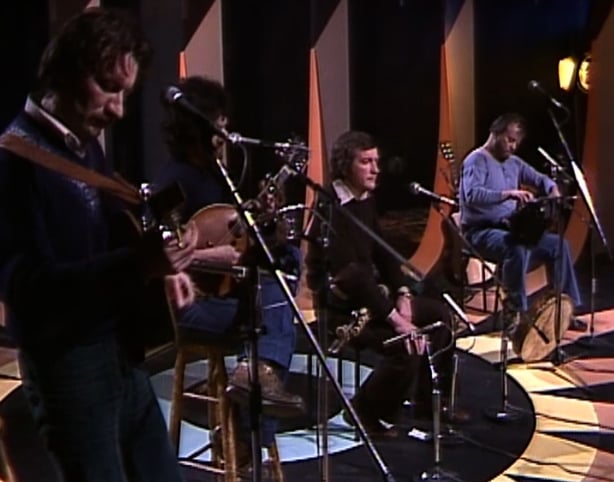 Planxty on Pavilion Folk (1980)
'Pavilion Folk' is a series of folk concerts recorded at the Pavilion Theatre, Dún Laoaghaire, County Dublin.
The programme was recorded in March 1980 and broadcast on RTÉ television from October to December 1980 and featured acts such as Jim McCann, Ralph McTell, De Dannan, Scullion, Na Casaidigh, and Oisín.
This episode of 'Pavilion Folk' was broadcast on 17 December 1980. The programme was produced and directed by Noel Greene.