Nigel Kennedy, Brix Smith and Donovan perform 'Hurdy Gurdy Man'.
Violinist Nigel Kennedy joins former member of the Fall and his current girlfriend Brix Smith and singer songwriter Donovan to perform a rendition of his song 'Hurdy Gurdy Man'. They are accompanied by members of the Dublin Blues Band.
The threesome got together after Brix Smith had covered the Donovan song.
Gay Byrne introduces the performance saying,
This is very electronic indeed. Wait until you hear these sounds.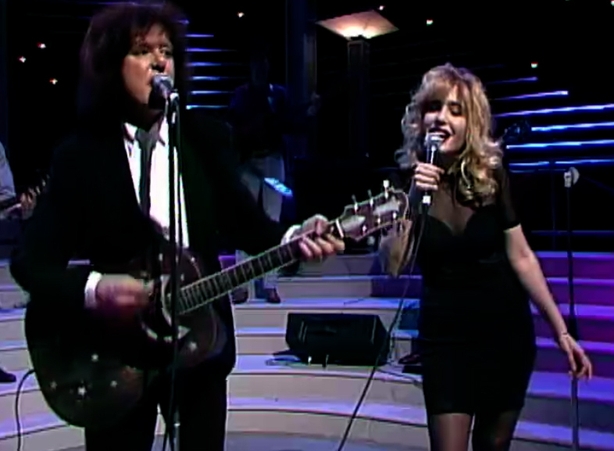 Donovan and Brix Smith on The Late Late Show (1991)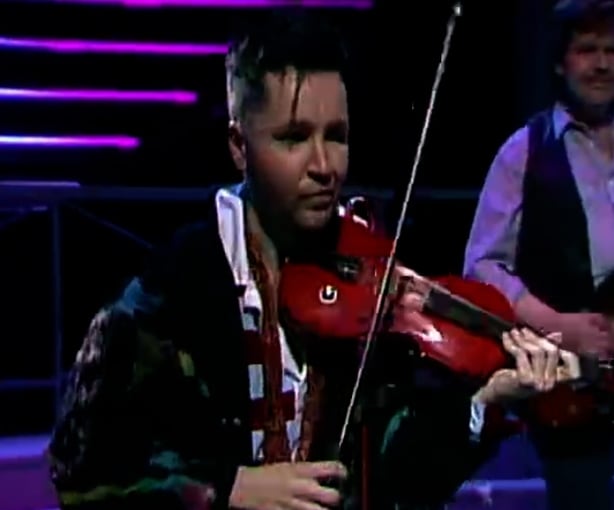 Nigel Kennedy on The Late Late Show (1991)
This episode of The Late Late Show was broadcast on 8 February 1991. The presenter is Gay Byrne.