Michael O'Shea makes extraordinary music on an instrument he made from a door found in Germany and plays with paint brushes.
Following a two week run at the Ronnie Scott Jazz Club in London, experimental musician Michael O'Shea is a guest on The Live Mike.
Michael O'Shea was busking for a living on the London Underground when he was spotted by Will Sproule at Tottenham Court Road tube station. Will Sproule worked at Ronnie Scott's Jazz Club and invited Michael to play for Ronnie Scott. He was subsequently offered a two week slot at the club.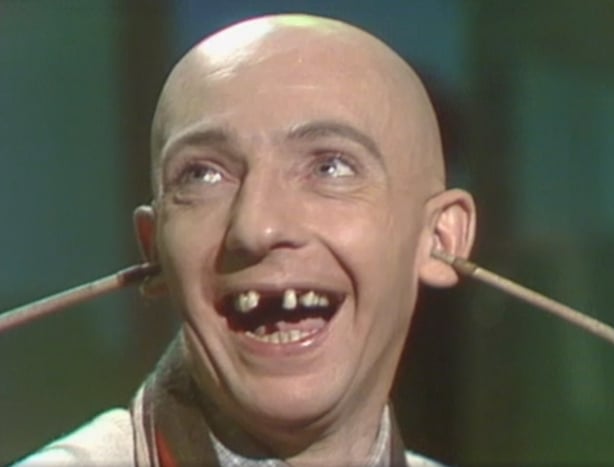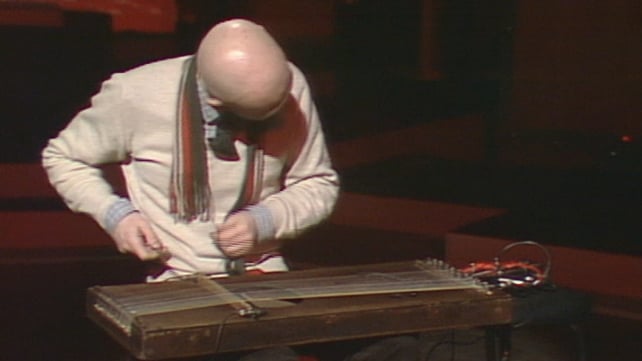 Musician Michael O'Shea performing on The Live Mike (1980)
His music is, to say the least, unusual in that he entertains on instruments that he has created himself.
Michael O'Shea had played Indian sitar for about eight years and was looking for a new instrument to play so he made one. The instrument he is performing on was crafted from a door he found in a skip in Germany and he affectionately calls it 'Mo Chara'. It has nineteen strings and is played with paint brushes.
This episode of 'The Live Mike' was broadcast on 22 February 1980. The presenter is Mike Murphy.