Horslips are in London to record their new album 'The Man Who Built America'.
The rock group Horslips have been inspired by Irish legends and mythology in making their music. The band are in London to finish the recording of their latest album at Advision Studios.
'PM' got to see the band recording the track 'I'll Be Waiting'.
Horslips line up features Barry Devlin on bass and vocals, Eamon Carr on drums, Jim Lockhart on keyboards and flute, Johnny Fean and Charles O'Connor on guitar and vocals.
I'll be waiting, you know I'll be waiting
Jim Lockhart talks about the experience of recording a studio album, which is an enjoyable experience, but hard work.
What of their influences? That's a hard one to pin down, says Lockhart, as they're influenced by many musical genres, from classical to R&B. Right now they're also listening to a lot of music coming out of the USA,
Tá muid ag éisteacht le bannaí cosúil le Foreigner agus Boston agus daoine mar sin. Fuaim mór agus ramhar, agus sin an áit ina bhfuilimid ag dul.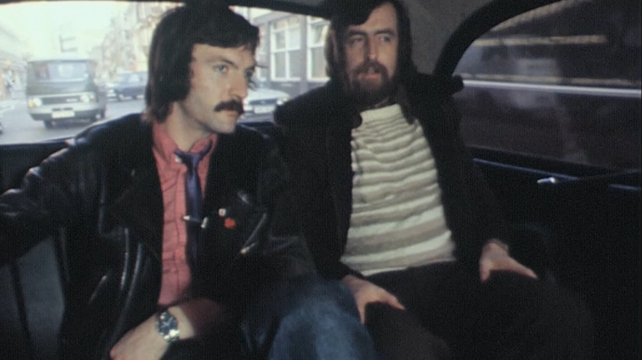 Jim Lockhart and Mícheál Ó hUanacháin (1978)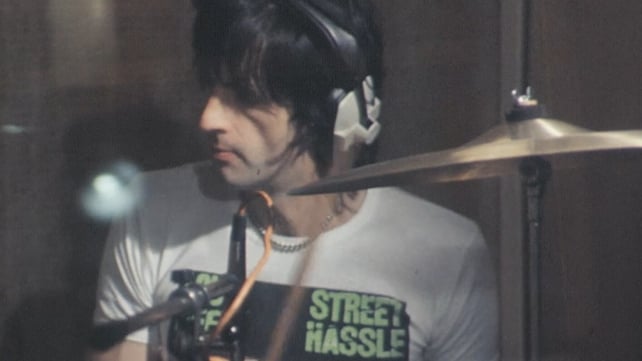 Eamon Carr, (1978)
This episode of 'PM' was broadcast on 9 November 1978. The reporter is Mícheál Ó hUanacháin.