Granny's Intentions, one of Limerick's most successful rock groups of the 1960s, are back together again.
Granny's Intentions reformed for a series of gigs in after a break of fourteen years. Here they are performing 'Gimme Some Lovin' by the Spencer Davis Group at a charity gig in Limerick's Markets Field.
The lineup includes frontman Johnny Duhan (lead vocals), Cha Haran (backing vocals), John Ryan (keyboards), Johnny Hockedy (guitar), Jack Costelloe (bass guitar), and two drummers Guido Di Vito and Greg Donaghy.
The concert took place on 28 August.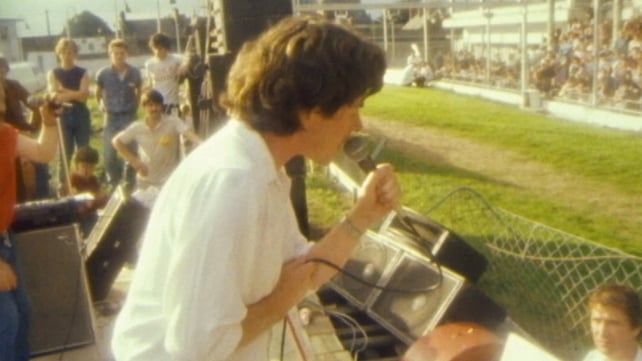 Johnny Duhan, lead singer of Grannies Intentions (1983)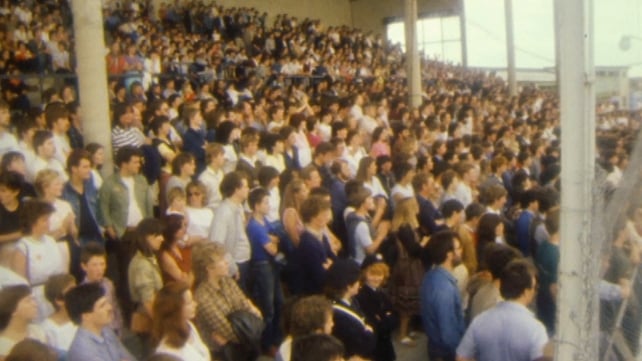 Grannies Intentions Fans (1983)
Other bands on the bill included Village, Blaze, The Outfit, Brush Shiels, Johnny Fean, and The Rake n Ramblers.
An RTÉ News report on the event was broadcast on 31 August 1983.