British pub rockers Brinsley Schwarz travel across Dublin to their song 'Home In My Hand'.
Filmed and photographed for Tangents the band make their way across Dublin through the Phoenix Park on to the RTÉ studios.
The band is named after guitarist Brinsley Schwarz with Nick Lowe on bass and vocals, Bob Andrews on keyboards and Billy Rankin on drums.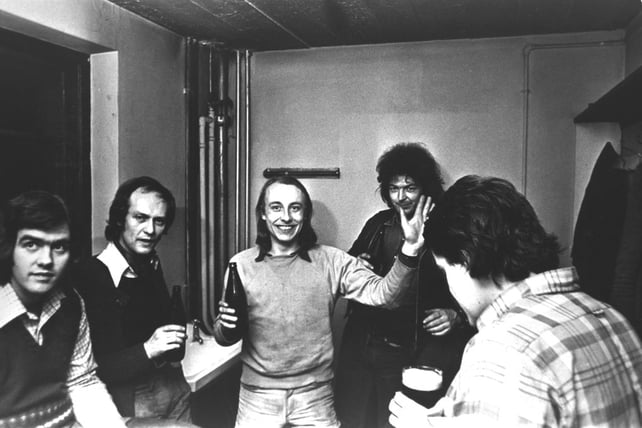 Brinsley Schwarz Rock Group (1973)
This episode of 'Tangents' was broadcast on 6 March 1973.
A miscellany of events, entertainment, opinions and personalities, 'Tangents' was first aired on Monday 25 September 1972 and ran until 1974. Tangents was presented by Cathal O'Shannon and Doireann Ní Bhriain on Monday, Wednesday, Thursday and Friday and by John O'Donoghue each Tuesday.