Celtic rock band 'Horslips' performing at the National Stadium in Dublin.
The concert took place on 13 December 1975. Part one of the performance was broadcast on RTÉ Television on 30 December 1975 and part two on 21 June 1976.
The excerpt presented here is from the second part of the show with Horslips playing 'You Can't Fool the Beast', from their album 'The Táin'.
Horslips members include Jim Lockhart on flute, Barry Devlin on bass guitar, Charles O'Connor on guitar, Eamon Carr on drums and Johnny Fean also on guitar.

This episode of 'On Stage at the Stadium' was broadcast on 21 June 1976.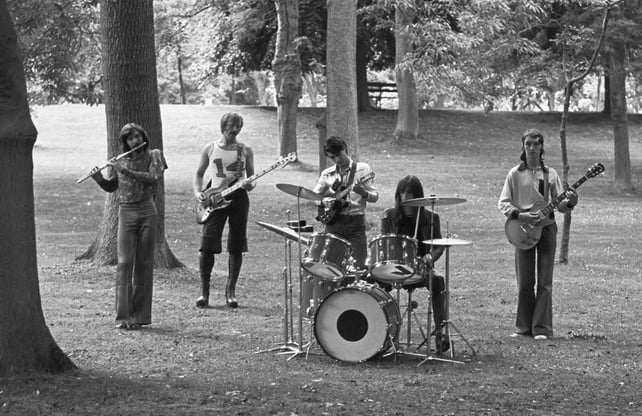 Horslips (1976). Photo by Eve Holmes.