Breton and Celtic musician Alan Stivell live at the National Stadium in Dublin.
A familiar figure to Irish audiences Alan Stivell from Brittany is one of the leading figures in the revival of Celtic music. He opens his performance playing bagpipes accompanied by a full rock band.
Alan Stivell has strong Celtic connections and has translated some of his songs from Breton into Irish.
The concert was recorded live at the National Stadium in Dublin on 8 December 1975.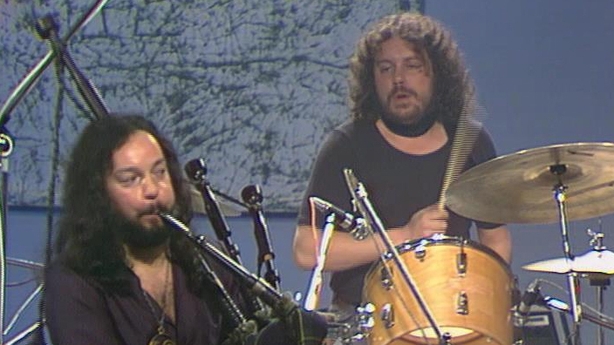 Alan Stivell playing the bagpipes.
This episode of 'On Stage At The Stadium' was broadcast on 11 February 1976. The second part of the performance was broadcast on 28 April 1976. The presenter is Brendan Balfe.