Van Morrison is to perform and read poetry at this year's Yeats Summer School in Sligo.
The Hawk's Well Theatre in Sligo hosts the Yeats Summer School which celebrates the work of poet WB Yeats.The participation of Van Morrison is unexpected for a festival that is considered to be somewhat academic.
President of the Yeats Society Aengus Cantwell denies that attendance at the school is flagging and says that the participation of Van Morrison is not a publicity stunt.
It's a spontaneous gesture of generosity on the part of Van Morrison and in a way, it's part of the social programme of the school, not the academic.
Eighteen different nationalities from four continents are represented at this year's summer school. One of the participants is Russian student Olga Kazina who plans to teach her fellow Russians about Yeats upon her return.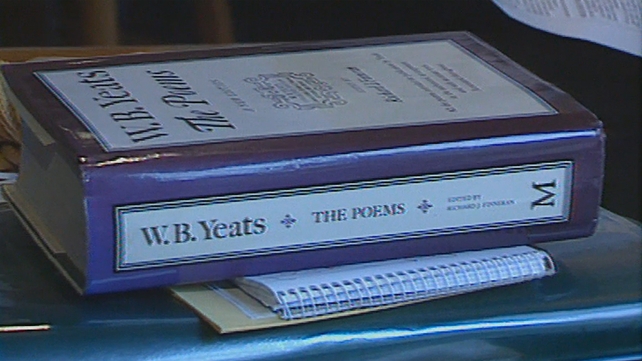 Works of WB Yeats
It is the power of Yeats' language that continues to attract students from all over the world to Sligo.
They marvel at the incantatory power of his language.
An RTÉ News report broadcast on 13 August 1993. The reporter is Eileen Magnier.