The Irish poet William Butler Yeats died on 28 January 1939 in the south of France.He was buried there initially, but in 1948 his remains were brought to Drumcliffe, Co. Sligo ,as he had wished. Yeats had a strong affinity with Sligo, having spent a lot of time there during his childhood. The area inspired many of his poems, including 'The Lake Isle of Innisfree' (1888).
Cork author Frank O'Connor delivered this oration at Yeats's grave in 1965, the centenary year of Yeats's birth. He tells how Yeats "compares himself in one poem with the bees who build in the starlings' abandoned nests.... It needed a mind like his, strong but full of sweetness, to build in this empty house of ours".
This radio clip from the oration is from a compilation done for '50 Years of Irish Radio', a series of commemorative programmes made for the anniversary celebrated in 1976. It is introduced by broadcaster Pádraig Ó Raghallaigh.
The photo above of Drumcliffe graveyard was taken in 1987. © RTÉ Archives 0821/028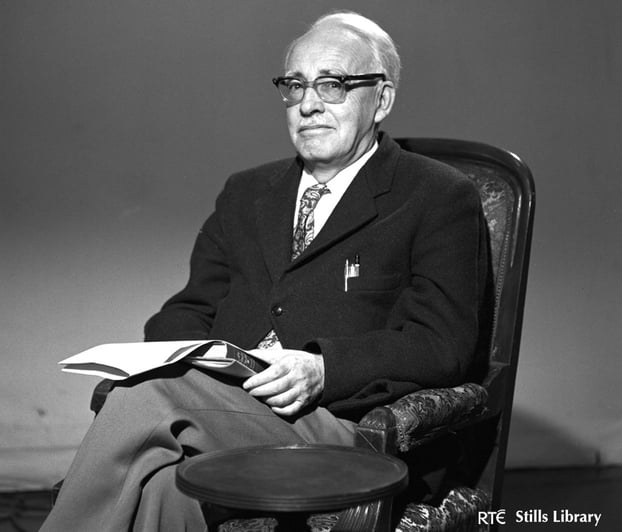 This photo of Frank O'Connor was taken by Roy Bedell during the filming of 'The Forgotten Child' in 1964.© RTÉ Archives 2038/046