Marking 50 years since the death of poet William Butler Yeats.
The Irish poet William Butler Yeats died on 28 January 1939 in the south of France.
1989 saw various commemorations of the 50th anniversary of Yeats's death. The Abbey Theatre presented the first Annual International Yeats Festival in association with Coca-Cola. The theatre had been co-founded by Yeats and Lady Gregory in 1904. The festival opened on 23 August 1989 with a public lecture by Eric Bentley and ended with a six-hour non-stop poetry reading, both in the Peacock Theatre.
Performers include Councillor Seán Haughey, Professor Augustine Martin, Bosco Hogan and Mike Murphy.
An RTÉ News report broadcast on 30 September 1989.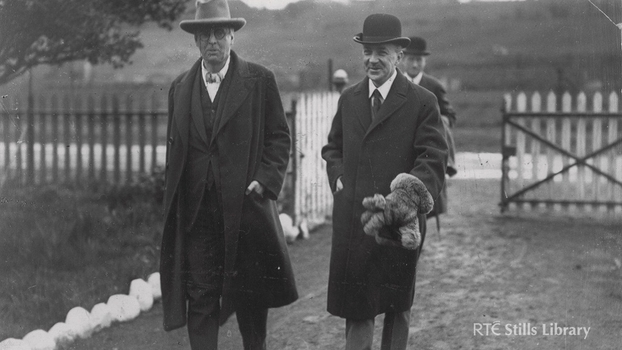 W.B. Yeats and Oliver St John Gogarty