Photographing the lives of Travellers with the hopes of changing perceptions of the Travelling Community.
The life of the Travelling People captured in an exhibition of photographs by Belfast photographer Donovan Wylie is on display at the Gallery of Photography on Wellington Quay in Dublin.
After finishing his O Levels last year, Donovan Wylie has been concentrating on his love for photography. He is the youngest person to have qualified for the Royal Photographic Society Licentiateship.
Reporter Aonghus McAnally went along to the exhibition and met the man behind the camera, 16-year-old Donovan Wylie.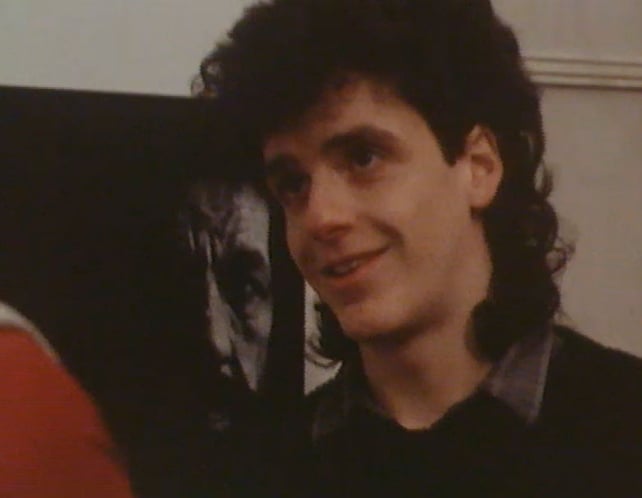 Photographer Donovan Wylie
Donovan Wylie visited Traveller campsites around the country to document the lives and faces of the people of the Travelling Community. The exhibition took around eighteen months to put together and during this time Wylie took hundreds of photographs before deciding on just twenty four black and white prints.
When I was young I liked the look of a camera, and I just picked it up and started playing with it.
After spending time with the Travelling Community and documenting their lives Donovan Wylie hopes that people will change their perceptions of Travellers.
There are plans to bring the exhibition to England and America and to publish a book of the photographs.
An 'Evening Extra' report broadcast on 1 February 1988. This report is introduced by 'Evening Extra' presenter Shay Healy.