Colman Doyle gives an insight into his approach to photography.
Irish Press photographer Colman Doyle is renowned for his photo journalism, but his interests go beyond news and he is also a studio, sports, and fashion photographer.
When shooting portraiture of island or country people, Doyle explains he likes to spend a few days with his subject beforehand, so that both parties can get used to each other. He will take a few shots with a 35mm camera to get his subject used to being photographed and then he will put them in front of a portrait camera.
I find that it doesn't take too long for them to come at ease.
When shooting a portrait of a woman from the Aran Islands his aim was to reflect the toil of her work on the island.
You can almost see the years of storm and wind, you know, etched in her face, one tries to capture this.
When working on a fashion shoot for the designer Irene Gilbert, Doyle decided to use the currach men of Dunquin in County Kerry, to make a comparison between the old and the new. With the men as the background, he could draw attention to the garment worn by the model.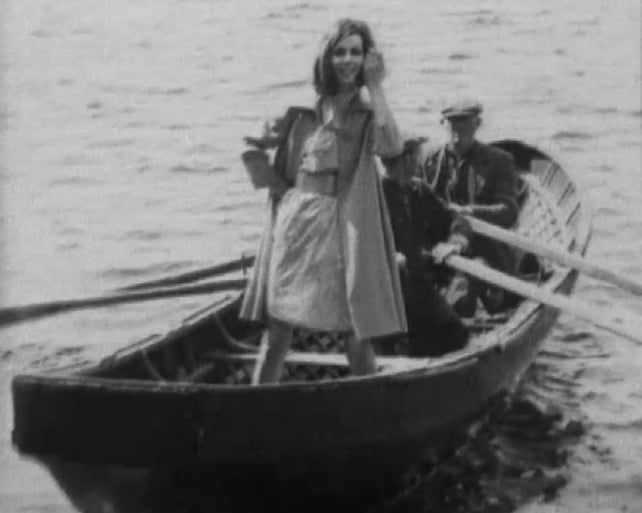 Sports photography depends on capturing the precise moment when a goal is scored, or missed. The photographer must be aware of the things to watch out for in a match or on a racecourse. When photographing champion jockey Buster Parnell, the challenge for Doyle was capturing the determination on the jockey's face in his attempt to win the championship.
We just don't want an ordinary photo of Buster Parnell coming passing the post you want to catch that moment when he's really working at winning that race, and that championship.
News photography is also about capturing the moment, but a bit of luck may also be involved, such as when Éamon de Valera decided to give a hurling exhibition for King Baudouin of Belgium. Doyle was poised to take the shot even though,
It caught us all by surprise.
When photographing President de Valera with his French counterpart President Charles de Gaulle, Doyle was taken by the height of both men and his photograph reflects
The power of the two men against the skyline.
This episode of 'Aurora' was broadcast on 6 June 1972.