As Clannad prepare to release their 10th album album singer Máire Brennan reflects on the Donegal band's international renown.
Ahead of the release of Clannad's album 'Sirius' Máire Ní Bhraonáin (Máire Brennan) joins Aonghus McAnally on 'Evening Extra'.
Formed in Gweedore in the early seventies, Clannad have since then taken their unique style of music into album bestsellers on both sides of the Atlantic.
Máire tells Aonghus about Clannad's rise to fame and fortune following the success of the television drama series 'Harry's Game', to which the band provided the theme music.
The main thing about the Gaelic language, as far as when we use Gaelic... we use it as a form of music as well, 'cos the sound of it is so good.
Clannad also received a British Academy of Film and Television Award (BAFTA) in 1985 for the music to the ITV television series Robin of Sherwood. Máire reflects on how this win was one of the highlights of their career.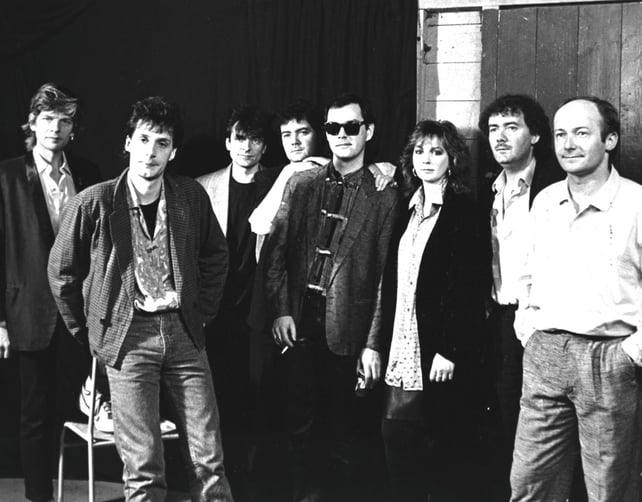 Clannad (1986)
Their success has afforded the band the opportunity to collaborate with other artists. The forthcoming album 'Sirius' features guest performances from Bruce Hornsby and Steve Perry.
This episode of 'Evening Extra' was broadcast on 26 October 1987. The presenter is Aonghus McAnally.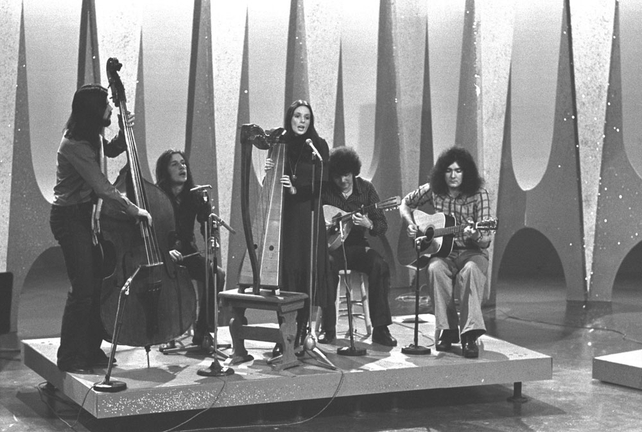 Clannad in the Pan Celtic Contest (1975)
'Evening Extra' was a nightly magazine programme which ran from Monday to Friday at 7 pm dealing with current issues and people in the news. The first episode was aired on Monday 13 October 1986 and it ran for 278 shows over 2 years until the final show on 29 April 1988. The programme had numerous presenters and reporters including Siobhan Cleary, Richard Crowley, Bibi Baskin, Aonghus McAnally and Shay Healy.