Demolition work is underway on the shell of the Theatre Royal in Dublin.
Labourers are bringing down the Theatre Royal site in Hawkins Street in one of the biggest demolition jobs ever tackled in the city.
The Theatre Royal officially opened on 23 September 1935 and closed on 30 June 1962. Actor and comedian Mickser Reid, often appeared on the stage of the Theatre Royal alongside artists such as the comedian and actor Cecil Sheridan. Reid found work on the Theatre Royal building site doing odd jobs such as making tea. He pauses with kettle and teapot in hand to observe the dilapidated theatre, previously known as one of the finest theatres in Europe.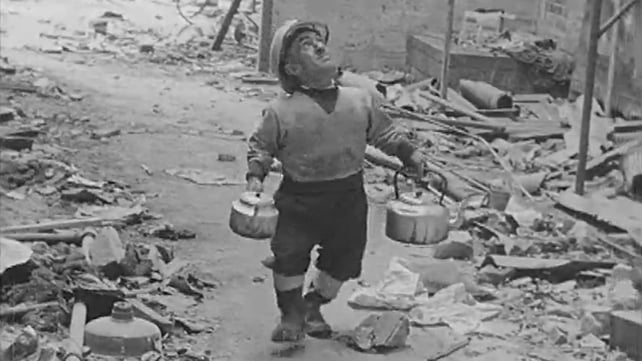 An RTÉ News report broadcast on 18 September 1962. The footage shown here is mute.