How a combination of forensic science and old fashioned investigation help the Gardaí solve crimes.
'Garda Patrol', viewers see how easy it is for a lone burglar to enter a temporarily vacated house.
The thief will take anything with a sale value.
Once the crime has been discovered, the Gardaí are telephoned, and a three-man team is dispatched to the scene. Solving the crime is a team effort involving a uniformed Garda sergeant from the local station, a plain-clothes detective, and an expert from the Garda Technical Bureau, who dusts the house for fingerprints.
The work of fingerprinting is worthwhile. No two fingerprints have ever known to be identical... They are therefore proof positive of identification.
The report was also intended as a security warning to homeowners over the Christmas period.
Leaving the house, even for a brief period, it's important to lock the doors and windows.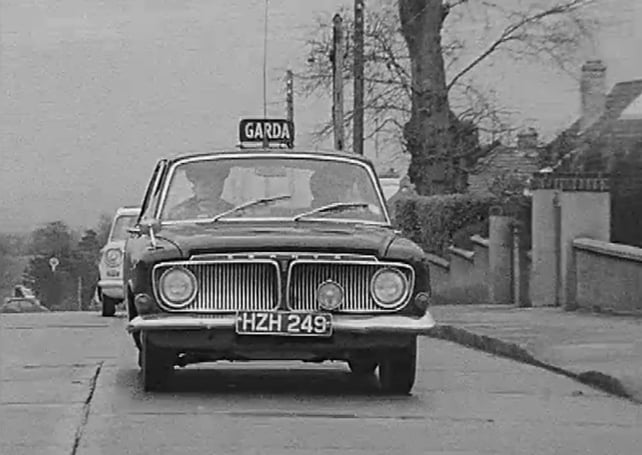 Garda Car
When a crime is committed the Garda Technical Bureau, based on Saint John's Road in Kilmainham, carry out the forensic work in the hope of capturing the criminals by tracing their fingerprints.
Over 100,000 fingerprints are filed here...a very special type of tab on wrongdoers.
This episode of 'Garda Patrol' was broadcast on 28 December 1966.