Following the shooting dead of a Garda recruit and a soldier during the rescue of kidnapped Don Tidey in December 1983, the question of arms and the Gardaí is back in the news.
The Taoiseach Garret FitzGerald has now suggested that a higher proportion of the force might have to carry weapons.
Jack Marrinan of the Garda Representatives Association argues that the Gardaí need greater protection from armed criminals and terrorists. Mr. Marrinan stills supports the idea that uniformed Gardaí should remain unarmed but is unhappy with the weapons training that is provided to plain clothes men. There are plans afoot for a new fire arms range in Dublin which should help to alleviate the training problems somewhat. Pat Rogan of the Garda Inspectors and Sergeant' Association believes that training should be more technical.
Weapons expert, Commander Bill Scott feels that the use of Uzi sub machine guns is inappropriate for our society and would only be used by a lunatic.
The debate on how armed the Irish police force should be continues.
A RTÉ News report on the Garda Síochána and gun ownership broadcast on 10 January 1984.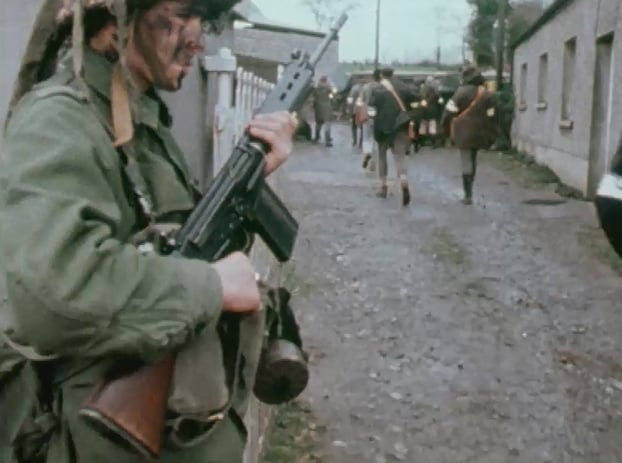 Garda Gun Training (1984)