The papers and manuscripts of poet Patrick Kavanagh return to Ireland from the United States.
Since Patrick Kavanagh's death in 1967 his brother Peter has built up one of the most complete literary archives of any Irish writer. The collection has now been purchased by the Patrick Kavanagh Archive Fund for £100,000 and returned to Ireland.
Professor Gus Martin speaks to RTÉ News about the importance of this collection, which was further endorsed by Minister for Finance John Bruton. The Irish government contributed £25,000 towards the purchase.
It's going to mean that scholars from all over the world who are interested in Kavanagh's work are now going to be able to study it in the country in which Kavanagh lived and worked.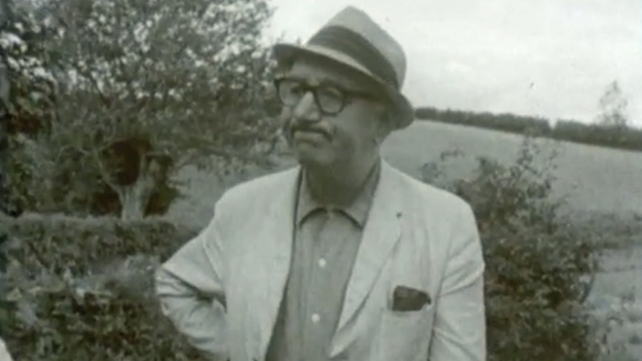 Patrick Kavanagh on Inniskeen Road (1966)
An RTÉ News report broadcast on 22 December 1986. The reporter is Alan McCullough.