A week of celebrating the life and work of Patrick Kavanagh opens in the poet's home village of Inniskeen in County Monaghan.
Senator Eoin Ryan officially opened Kavanagh Week, organised by the Patrick Kavanagh Society of County Monaghan in the poet's native village of Inniskeen.
The week-long event will include a gymkhana, tug-of-war and plays based on the works of Kavanagh.
The poet's widow Katherine Kavanagh joined the chairman of the Patrick Kavanagh Society Tom Quinn along with local TDs, county councillors, clergy and visitors to pay their respects at Kavanagh's grave.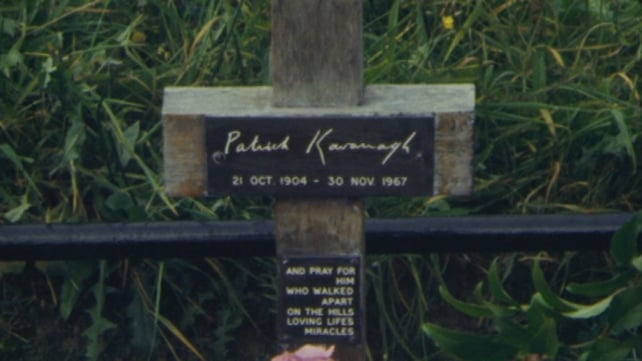 There is a special signpost directing visitors to Patrick Kavanagh's grave at Inniskeen cemetery.
The Patrick Kavanagh Society hopes to organise a Kavanagh summer school which will be held each year in the village.
An RTÉ News report broadcast on 5 September 1978. The reporter is Roberta Wallace.