Some terrific tongue in cheek observations from poet Patrick Kavanagh writing in the RTÉ Guide prior to the start of the 1966 World Cup Finals.
These days players are kissed on the cheeks. And the nine points of the law of current soccer are the old one: possession.
On our neighbours and 1966 World Cup hosts chance of winning, Kavanagh says
I must say that I agree with most eyewitnesses that England haven't a chance.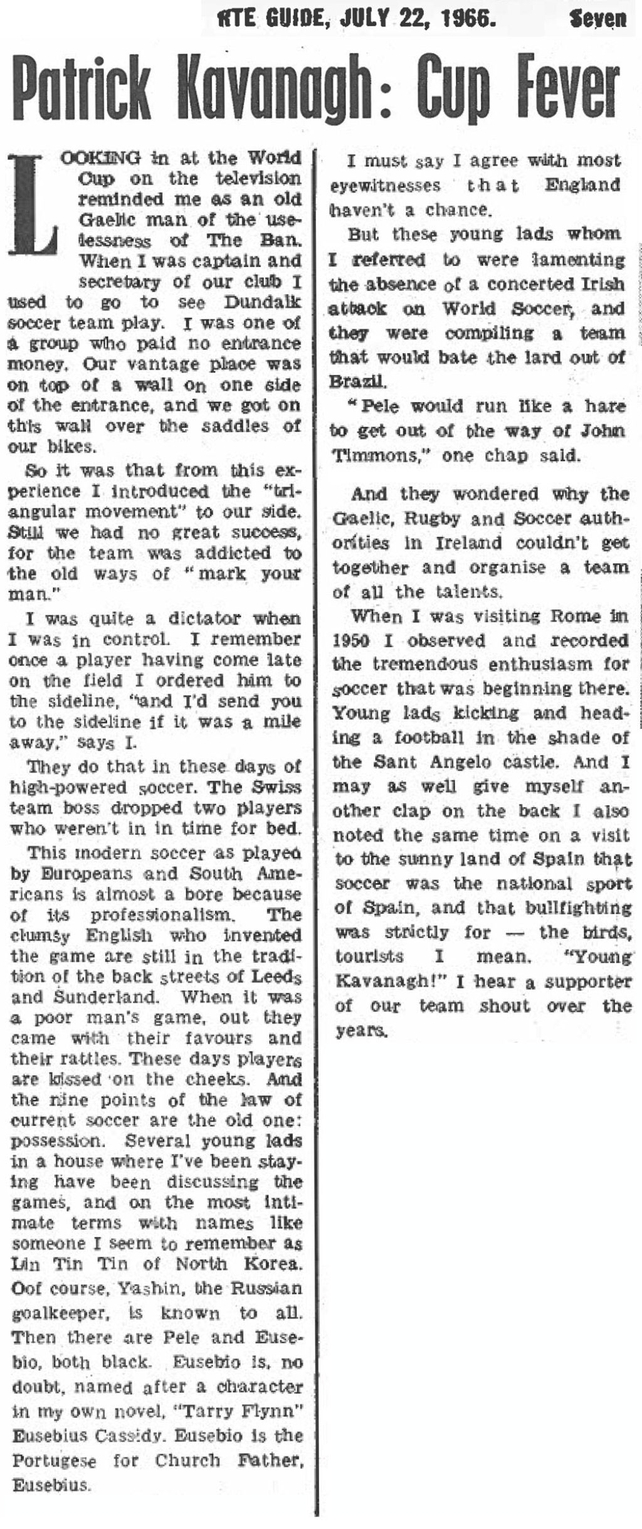 Patrick Kavanagh began writing for the 'RTV Guide' in April 1963. The column began life as 'The Film Page'. Kavanagh had not written as a film critic since his time at 'The Standard' ended in 1949. His writing for the 'RTV Guide' became less about film and more of an opportunity for Kavanagh to comment on whatever took his fancy.
Have you visited our Patrick Kavanagh exhibition?