A look at the changing face of Dublin through the eyes of Dubliners.
'Discovery: The Heart of Dublin' provides a profile of the city of Dublin.
Grafton Street was once upon a time... a country lane. Now it is... festooned on both sides with boutiques and fancy shops where the gentry and gentility of the outer suburbs can come in to display themselves as though they were part of the eighteenth century scene.
This excerpt from the programme looks at the area around Grafton Street and Saint Stephen's Green. We get a Dubliner's view of the city as members of the public give their impressions of the area. One man comments:
When I was a young man, they very nearly wouldn't let you in to Grafton Street.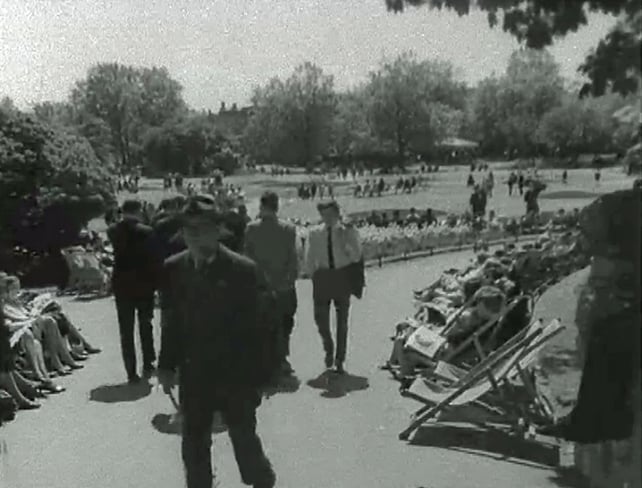 Saint Stephen's Green (1965)
The Guards are an impressive force, big men suggesting bogland scenes in the centre of gas and petrol fumes, suggesting also comfort and stability.
'Discovery: Heart of Dublin' was broadcast on 2 July 1965.
Discovery was a documentary series broadcast on RTÉ between 1964 and 1967. The series which first aired on 14 January 1964, touched on many aspects of Irish life with an occasional spotlight on events of particular interest.