A profile of the renowned Dublin retailer and man of the people Hector Grey.
Hector Grey was born Alexander Scott in Scotland. Having moved to Dublin he adopted the name 'Hector Grey' after an Australian jockey.
Hector Grey. Man of the People, Legend of Dublin Business.
Known for having the gift of the gab he set up a retail business under the name 'Hector Grey' which became famous with Dubliners for bric-a-brac.
In this report for the programme 'Enterprise' Michael Ryan provides a profile of the now legendary Dublin retailer. Even when he became a millionaire, he still took the streets of Dublin to sell his wares, many of which were sourced cheaply in the Far East. Every Sunday Hector Grey would set up shop outside the Dublin Woollen Mills next to the Ha'penny Bridge and shoppers would flock to get their hands on his latest bargains.
Hector Grey meets and chats with the traders on Henry Street and Moore Street.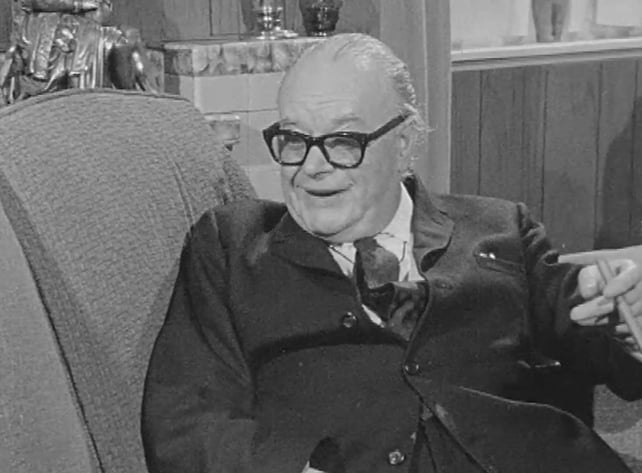 Hector Grey (1971)
He describes his "good God fearing Christian" background, and choosing an alternative way of life to the rest of his family.
I was looked upon as a trick of the loopster and a scapegoat by my own family.
When warned by his father and brother not to disgrace the family name of 'Scott', he decided to change his name.
Hector Grey shops were located on Upper Liffey Street, Fitzgibbon Street and in Crumlin Shopping Centre.
This episode of 'Enterprise' was broadcast on 20 December 1971. The reporter is Michael Ryan
Hector Grey died in 1985 at the age of 83.