Dublin city centre was busy for a Monday as shoppers tried to avoid the various VAT increases due to be introduced the following day.
An Off Licence shop owner speaks about it being a busier Monday than usual and car dealers experience a sales boom. A Dublin lady is interested in buying a TV after 3 years of renting one and estimates that the price of a £500 television will increase by £25 the following day. Queues form outside Greene's Bookshop on Clare Street Dublin with parents and children hoping to avoid the 5% VAT increase on school books from 10% to 15%.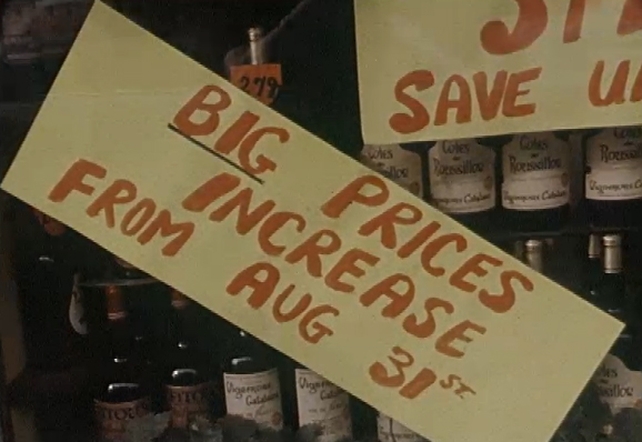 VAT Hikes (1981)
A booklet has been produced to explain the various VAT increases to consumers.
An RTÉ News report broadcast on 31 August 1981. The reporter is Jim Fahy.