Broadcaster and historian Éamonn Mac Thomáis tours his favourite parts of Dublin.
Starting his journey from Cornmarket on Thomas Street where Éamonn Mac Thomáis can see the seven Liberties of Dublin from the Liberty of Saint John to the Liberty of St Patrick's Cathedral. Through the Liberties he continues on Francis Street with its auction rooms and antique shops, the Tivoli Theatre, and the Iveagh Market where,
You can get anything from a pair of cowboy boots, a straight pair of cord jeans, or you can get Grandad shirts by the thousand. The Iveagh is worth a visit any day of the week.
'Dublin - A Personal View: The Liberties' was broadcast on 19 June 1979. Part 2 was broadcast on 26 June 1979. The presenter is Éamonn Mac Thomáis. The programme was filmed and produced by David Shaw Smith.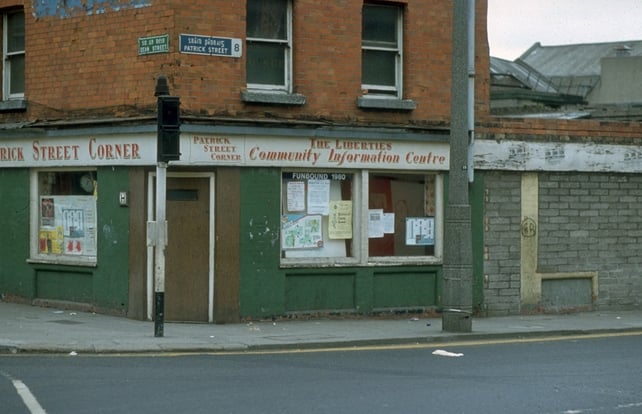 Liberties Community Information Centre on Patrick Street