Rumours abound of the closure of the Iveagh Market, a market which has been at the core of the Liberties community in Dublin since the beginning of the twentieth century.
Reporter John Ross visits the Iveagh Market to find out more about its traders and the people who shop there.
It was built by Lord Iveagh about fifty years ago at a cost of £50,000. It was established under the Dublin Corporation's Market Act of 1901 and opened in 1907. The idea was to drive the street traders off the street and put them here under a comfortable roof in Francis Street.
A casual let costs fourpence a square yard and the average pitch is about four square yards. With the opening of the market, a rule was also introduced prohibiting street trading within 500 yards of the market.
John Ross meets the Chief Superintendent of the market who describes rumours of the market's closure as "pure speculation". John Ross also speaks to third generation market trader Josie Twomey, whose grandmother was the first stall holder at the market. Josie believes that the market couldn't close as people couldn't do without it. We also meet trader Ellen Dunne who has worked at the market since she was twelve years old helping her mother. Commenting on the prospects of her children continuing in her footsteps Ellen says
There's no future in it for children.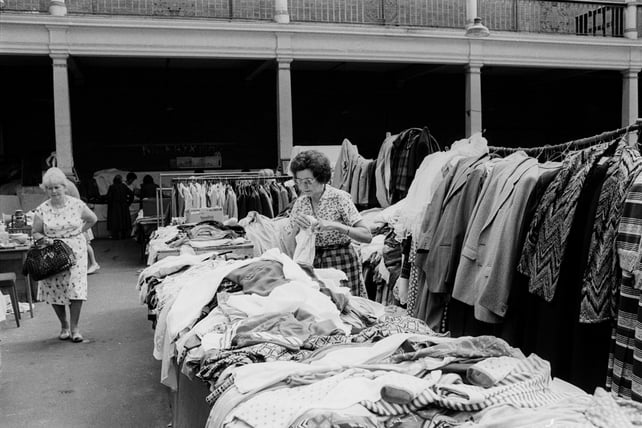 Iveagh Market, Dublin (1986)
Concluding this report John Ross asks
Is the Iveagh Market alive or dead? Well, judging from what I've seen here today, the enthusiasm, the crowds, and the genuine nostalgia for the old place, I'd say that the Iveagh Market is very much alive.
An RTÉ News report broadcast on 21 March 1962. The reporter is John Ross.