A look back to 1974 with the programme 'The Humours of Moore Street: An Impression in sound and vision of a Dublin market place'.
Moore Street is one of Dublin's oldest open air fruit and vegetable markets, and has undergone many changes over the years.
This programme provides an impressionistic view of Dublin's major street market with interviews with stall holders and shopkeepers.
The people of Moore Street provide the voice for the programme.
Five pence a pound the carrots
The small shop for big value
Tremendous value this morning, just look at what we're offering...
alongside the music of Louis Stewart.
This programme was first broadcast on 28 October, 1974.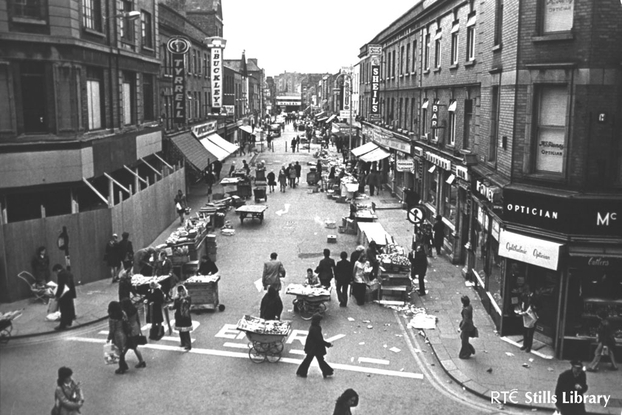 Moore Street, Dublin