Calls for a museum to be created at the building where a wounded James Connolly and other 1916 signatories spent their last night of freedom.
16 Moore Street is also known as the Irish Alamo. The 1916 signatories fought their way out of a blazing GPO and made their way to the house at 16 Moore Street around the corner. It was here that they eventually agreed to surrender to the British.
John Connolly, the grandson of James Connolly is concerned about the condition of this historically important building in Dublin City Centre. He supports the Dublin City development plan for the site to be turned into a museum, stating:
It's not often that a country will have two sites so close to one another, such as the GPO where it all started, and 16 Moore Street where it all finished.
Dublin City Council says it can not do anything to preserve the building as it is the subject of legal proceedings.
An RTÉ News report broadcast on 10 August 2005. The reporter is Brian Finn.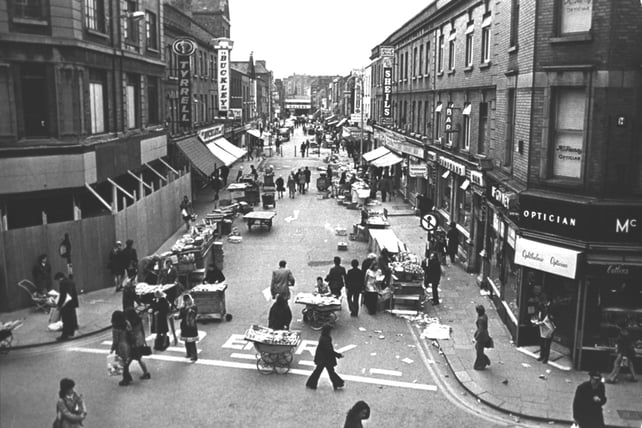 Moore Street (1974)