Dublin's Dandelion Market moved to Gaiety Green next to Saint Stephen's Green in 1973 where it remained until development of the Saint Stephen's Green shopping centre got under way.
1981 and the planner's axe has fallen on Dublin's Dandelion Market. For the few remaining stallholders, the reprieve they got two months ago to continue trading is about to expire. They are extremely unhappy about the decision to close the market as it is not just a trading centre, it is also an important tourist attraction.
We've had Bord Fáilte through, we've been in the Patrick's Day parade through Dublin Tourism and quite a few other things, we've been in the Aer Lingus Inflight magazine so obviously they must think we're a tourist attraction as well.
Stall holder Carol McGee is distraught about the market closing as she is utterly dependent on the income she earns there at the weekends. She has one member of staff working for her who is also completely reliant on the small income derived from the market. Unfortunately for them it may be only a matter of days until the Dandelion Market is history.
An RTÉ News report broadcast on 4 January 1981. The reporter is Kate Smith.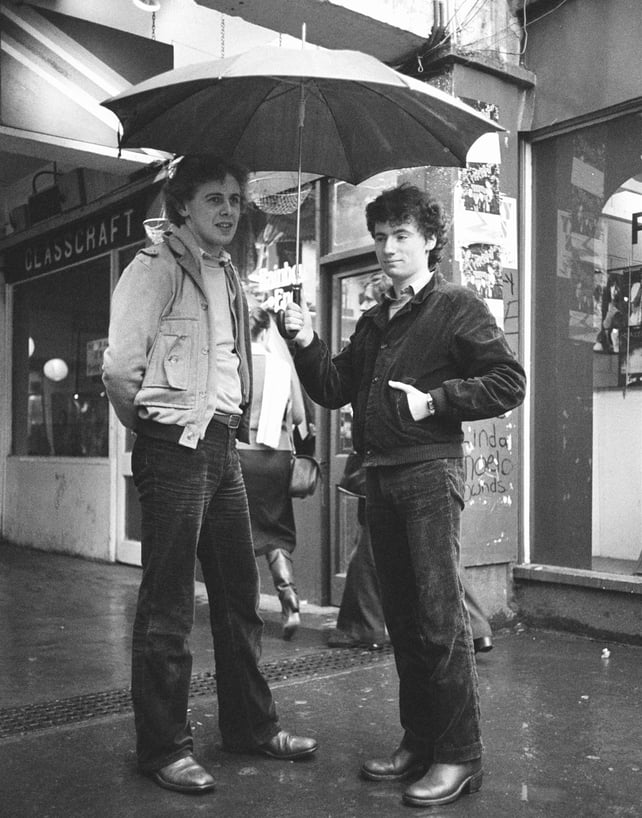 Broadcasters Ian Dempsey and Barry Lang at the Gaiety Green (1980)