Dublin's Gaiety Theatre was sold for almost £1.5 million in 1989.
Leitrim businessman Gerry O'Reilly bought it from US-based building contractor Joe Murphy.
The South King St theatre had opened in 1871 with a performance of 'She Stoops to Conquer' by Oliver Goldsmith.
Eileen Magnier reports on the sale on 11 August 1989. There is much speculation about what is to become of the venue, but O'Reilly is making no comment. Magnier says it will probably become a more upmarket venue, with restaurants and bars. O'Reilly already owns two Dublin bars: Bad Bob's and The Waterfront.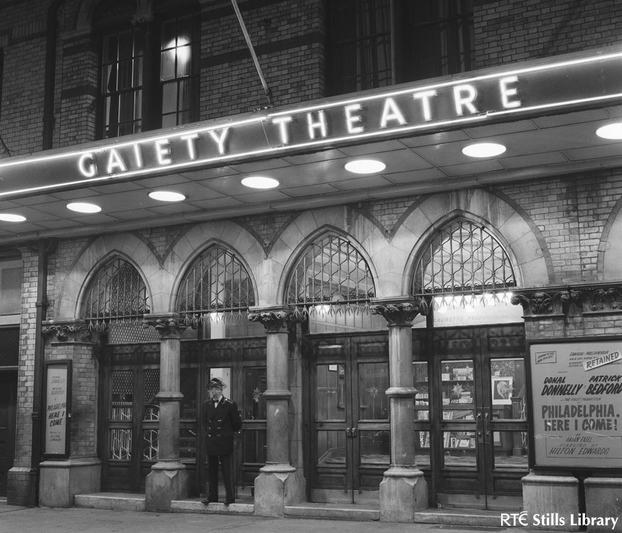 The Gaiety Theatre in 1968. The photographer was Phil Dowling.