The Belltable Arts Centre in Limerick opens with an Abbey Theatre production of Brian Friel's 'Faith Healer'.
Speaking at the official opening of the new venue President Patrick Hillery praised the Belltable Arts Centre organisers for,
Their stimulating breath of vision
The non-profit making theatre, art gallery, and film club will be open all year round and has the ambition to be,
A centre where every artistic endeavour will find a worthy home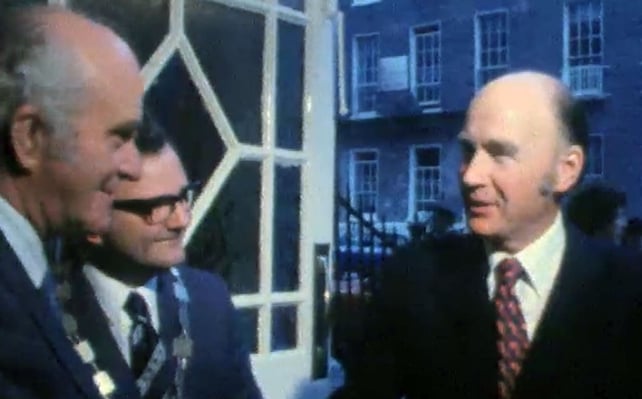 President Hillery at the Opening of the Belltable Arts Centre in Limerick (1981)
The theatre is hoped to be a popular venue for amateur and visiting professional theatre companies. Though the Belltable Arts Centre cost £118,000 to set up, organisers predict they will be able to run it on a projected budget of £54,000 pounds a year from box office receipts, rents, snack bars, film club and subscriptions.
The site of the Belltable Arts Centre on Limerick's O'Connell Street was previously known as the Coliseum and the Redemptorist Confraternity Hall. The new venue was named after a Dutch Catholic Henry Hubert Belletable, a Belgian army officer who founded the Holy Arch Confraternity previously located there.
An RTÉ News report broadcast 21 April 1981. The reporters are Conor Fennell and Michael Walsh.